VNIIKR (Russian National Plant Quarantine Center) is a part of Rosselkhoznadzor (Federal Veterinary And Phytosanitary Monitoring Service). For dozens of years, it has been providing phytosanitary security in the Russian Federation. This is the "brain" of the Russian plant quarantine service and it has a well-developed network of subsidiaries and laboratories as well as a research framework of the international level. We talked to the head of the IT systems support department of VNIIKR, Denis Eldemurov about managing the infrastructure and optimizing the organization's business processes.
Russian National Plant Quarantine Center
Phytosanitary service
86 years in business
800 users
14 business processes
Have been using ELMA since 2016
— Could you tell us about the establishment of VNIIKR? How does the organization develop and what objectives does it face?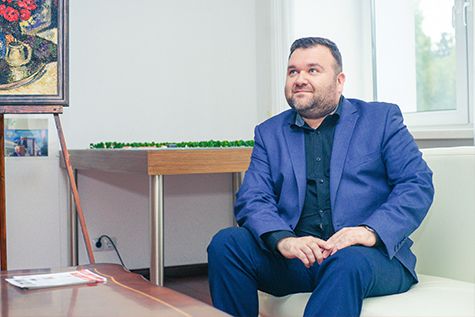 – Denis Eldemurov: The history of VNIIKR starts back in 1931. Of course, in its first days, the organization was rather small, but it has grown significantly over the past years. Today, more than 1000 people work in the headquarters. Apart from the headquarters, there are 21 subsidiaries, which cover most of Russia, including Siberia, Far East, and North Caucasus.
The most important objective of the VNIIKR personnel is the modernization of science, organization and production processes. In our vision, the solution to this objective is the introduction of new tools to the day-to-day work of the organization. For example, ELMA BPM system was added to the infrastructure last year. This project was successfully implemented with the assistance of a software developer's partner – "Servicegrad" company.
– What prompted the decision to start using a BPMS?
– Denis Eldemurov: Before implementing the system, documents were mostly managed manually – it was necessary to automate the document approval, review and search processes, and avoid losing documents. In addition, we needed a tool for managing databases and references with granular access permissions, and an environment where employees could interact. This is more than you can ask from a standard electronic document management system.
We were looking for flexible and convenient to use Russian software
– What criteria were you guided by when selecting a system?
– Denis Eldemurov: We needed a comprehensive program platform for business process and document management. We were looking for flexible and convenient to use Russian software.
First, we were interested in solutions that had a web interface, so that it could be accessed from anywhere. This is due to the fact, that some of the subsidiaries are far from the headquarters, and specialists do not always have access to a computer with the required software. Moreover, many employees are very mobile and are often on business trips abroad.
Second, we needed a system for automating complex document routing process with the possibility to independently improve them (without programming and stopping the work). It is difficult to foresee all the aspects of document management in a large federal organization. If we had chosen a solution that does not allow making changes, we would either have to use only the standard processes or allocate a separate budget for improvement.
Third, it was important that the system provided a convenient communication tool for employees: the interface was easily customizable and it was possible to discuss some issues and tasks.
An important criterion, though not one with the highest priority, was the country where the IT product is developed. VNIIKR is a state structure with specific procedures of budget allotment and investment. Moreover, dealing with a home developer is much simpler. We can speak the same language, Russian.
Finally, we chose ELMA BPM. It met our requirements.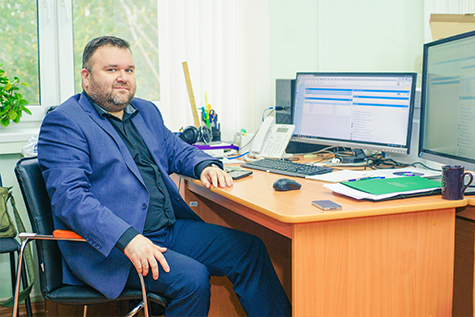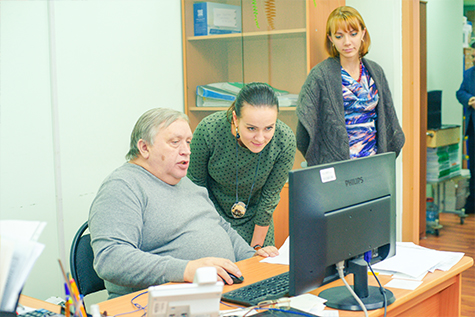 – What was the first step of the system implementation?
– Denis Eldemurov: We configured the system interface for the employees (it included a calendar for planning working hours, information window with the list of all the active tasks and other useful features) and then started automating document management processes. It is important to note, that document routing processes — lists of approvers, registration offices, document attributes and other parameters — were developed by a group of specialists, formed in VNIIKR.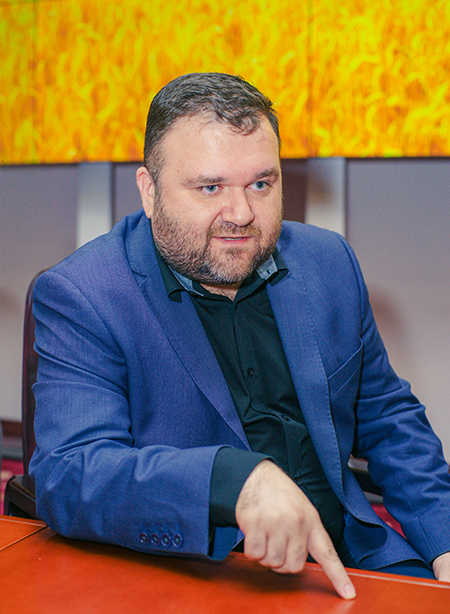 – What were the main project phases?
– Denis Eldemurov: We started with three processes: Memo, Outgoing Mail and Incoming Mail. Memo takes up 90% of started processes, this is a standard procedure. Outgoing Mail is mostly used by heads of departments, who communicate with external structures. Incoming Mail automatically sends documents from the director to the deputies.
Having configured these processes, we have significantly reduced the paperwork of the administrative office. Employees used to walk around with piles of printed documents, and the administrative office and the director handled them — reviewed, redirected, assigned tasks. Now most of this work is performed automatically. Some documents for big state organizations that require the signatures of the director and the deputies remain in paper form. Entries in the registration log are fewer now: some are added to the log; some are captured in the system.
We gradually improve the main processes: remove unnecessary flows, make routes direct and formalized. An advantage of the system is that you can do it yourself, without involving specialists from ELMA. Automation of routing processes saves much time. For example, an employee needs to get office supplies. They click a button and a task is automatically assigned. Documents are issued on the specified date and the supplies are provided.
While configuring the main processes, we started creating a database and objects of VNIIKR. The objects store registers of quarantine plants units. They contain Russian and Latin names, documents (recommendations on detecting). For example, in our testing laboratories, we conduct research and draw a conclusion on the presence of quarantine units, forbidden on a certain territory, to which the product is supplied. Our employees maintain registers with phytosanitary requirements of different countries. All this information is compiled in one place — very convenient for the subsidiaries!
There were no problems during the system implementation. We conducted a training on working with the system. It took about two months and went quite smoothly. Our specialists were able to see how document management processes work, how tasks and messages are exchanged, and asked questions. The subsidiaries were the fastest to get accustomed; for the headquarters it was more difficult, since more employees work there.
– How did the specialists react to switching to a new tool?
– Denis Eldemurov: There were no riots or revolutions. Most breathed freely, because documents stopped getting lost and started always reaching addressees. The system provided our employees with the possibility to assign and complete tasks, add comments to documents and exchange messages both as part of business processes and independently. Additionally, overtime we realized that drawing up a paper document takes more time than creating and executing it in the digital form in the system.
– What can you point out as the main results of ELMA implementation?
– Denis Eldemurov: We have established order in the main processes of the organization and improved schedule compliance: employees do not like "red" tasks, therefore they comply with their due dates. The workload of the specialists became clearer and document routing became faster. For example, in a federal state-financed organization all the procurements are made according to two federal lows — No. 44 and No. 223. These are long procedures (3–4 months), that include preparation of numerous documents. Creation, adjustment and approval of these documents in the electronic form will take much less time, since the employees will not have to print document packages again and bring them to responsible employees in case of changes. Only those people who feel more comfortable reading paper documents print them.
We needed a comprehensive program platform for business process and document management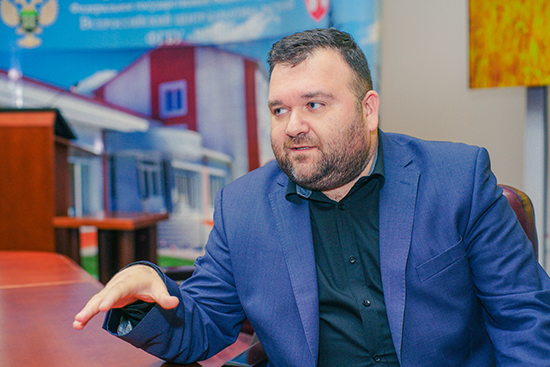 – How do you plan to improve the system?
– Denis Eldemurov: Step by step, we set up access to information, make processes shorter and reduce the number of notifications. We want to formalize the processes that we have already implemented and start several new processes. For instance, recently, our team developed a rather succinct process "Administrative Order". Soon it will be operational. The process will include all the stages of developing an order: notifying participants, creating a document, approving, signing and sending for review.
We plan to add several functional modules, necessary for statistics. Among those is "Registration of Events", which allows generating detailed reports on document management in the entire organization.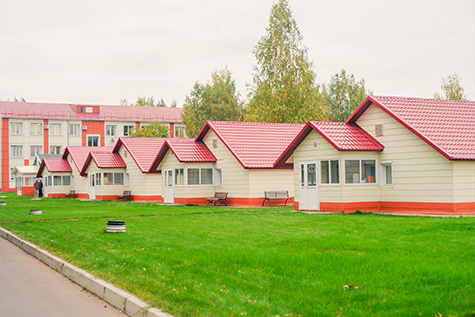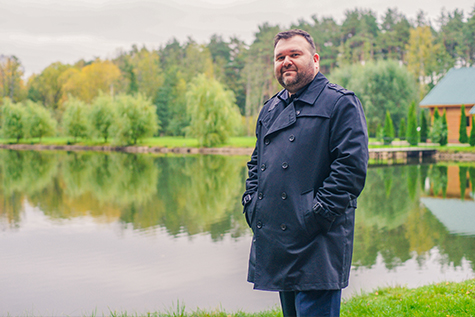 – What advice can you give to those who think of business processes implementation in their company?
– Denis Eldemurov: I would recommend to implement. First, it significantly speeds up operating processes, no matter how complex they are. The system allows you to configure all the routes on your own, and specify the required options and fields. Second, the system is convenient for employees. Specialists can customize their workplaces as they like: not enough portlets or colors — you can add them.
I would recommend allocating resources to support the system, especially in a big organization. In an organization as big as VKIIKR, two-three specialists will be enough to support the system.
Finally, I would like to say that it is very hard to find an adequate business process management system for a state-financed organization. IT solutions often offer thoroughly formalized processes, and it is impossible to adjust them without the assistance of the developer's specialists (which is usually quite costly). In ELMA you can develop processes on your own and as you need, to meet the requirements of the organization. Even if there will be three processes, with the system you can make them perfect.
- In ELMA you can develop processes on your own and as you need, to meet the requirements of the organization