Teledoc is a service company for the Solid Finance House. It is used as a basis for an electronic platform that offers financial services to businesses for participating in public contracts: arrangements of banker guarantees, tendering and loaning. The company collaborates with the larges Russian banks from the top 50 list and helps customers to find partners by using modern tech tools. The CEO of Teledoc, Alexander Kim, has talked to us about the technical specifics of the company.
Teledoc
(Electronic financial services)
5 years in business
700 users
Have been using ELMA since 2012
– Teledoc has derived from a branch office of Solid Bank. How did it develop and what services do you offer today?
– Alexander Kim: Yes, at first, it was a project of the Finance House, and it only offered services of the Solid Bank. However, gradually we have come to be a separate business. Today Teledoc is a platform that involves multiple banks, where companies can remotely process and receive almost all the documents required to participate in public contracts.
We use the single-window approach: a customer submits all the documents through their account and instantly receives several proposals from different banks and can choose the best one. This makes the process of obtaining banker guarantees a lot faster and spares the customer paper hassle.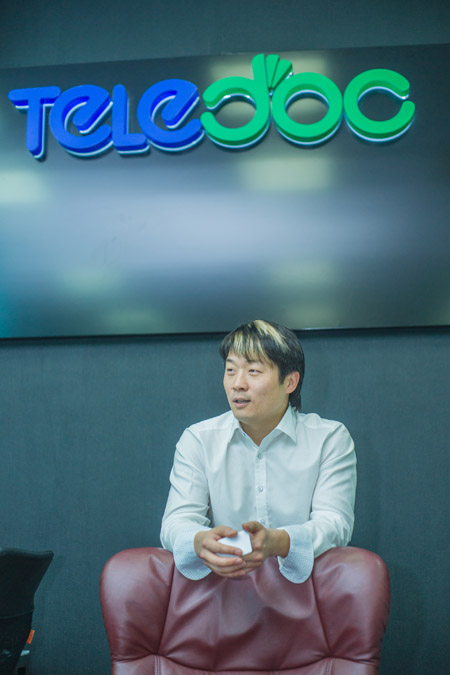 – What would you name as your main competitive advantage?
– Alexander Kim: Surprisingly, it is not the technical innovations that we are truly proud of and will talk about later. Our competitive advantage is our team: we have gathered people who share the same values and goals.
A company's success depends on those who are professional, smart and have a sense of humor. These people know why they come into the office each morning; they can see the value of each client without even having to meet with them.
In 2017 only we got 12 000 new customers, and they often say, "We have chosen your company because you are real". Our employees recently came up with the following slogan, "In our company, electronics do the work while people do the thinking"
ELMA is the core of our IT infrastructure and makes a connection between all the other tools.
– However, let's get back to the electronics. What are your plans for development?
– Alexander Kim: We are focused on implementing Big Data and Machine Learning since we deal with large data arrays and have corresponding capacities. There are about 15000 procurement contracts and 55-70 thousand banker guarantees issued in conformance with the 44 federal law. We can now process large volumes of information using methods based on neural network
Technology is our future. We pay attention to selecting the right tools from all the available ones. We think not only about implementation, but also about the value for the customer, which is the most important factor. This is probably why Teledoc is one of the few companies on the market that has stopped relying on investments and subsidies but is actually profitable.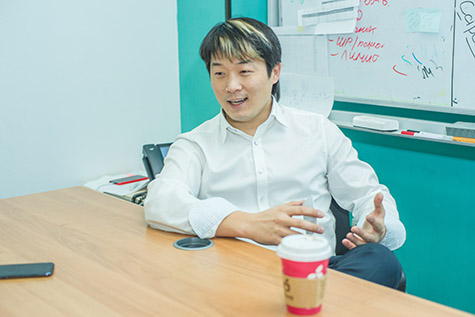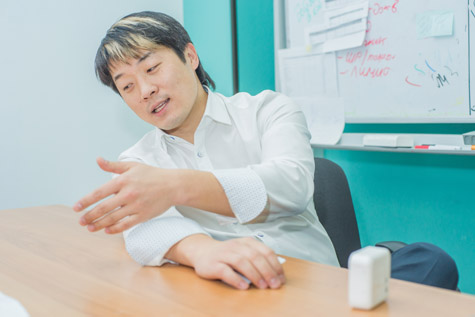 – When did you implement process management?
– Alexander Kim: When I became part of the team, Teledoc was already using the process management approach. As the main tool for process management, we implemented ELMA BPM. I think it was a good choice. It is a quality product, and we are on good terms with the developer.
– Can you tell us about the specifics of working with the BPMS?
– Alexander Kim: There wasn't any complex configuration required when implementing the software. ELMA is like a construction set where you can align the necessary processes using the simple graphical interface and built-in activities. This is a great benefit of the system.
– Why did you choose ELMA?
– Alexander Kim: ELMA can automate the complex sales processes for selling Teledoc products. It simplifies dealing with documents, data, and helps coordinate communication between all participants. We also use ELMA for automating our internal processes, for communication and analytics.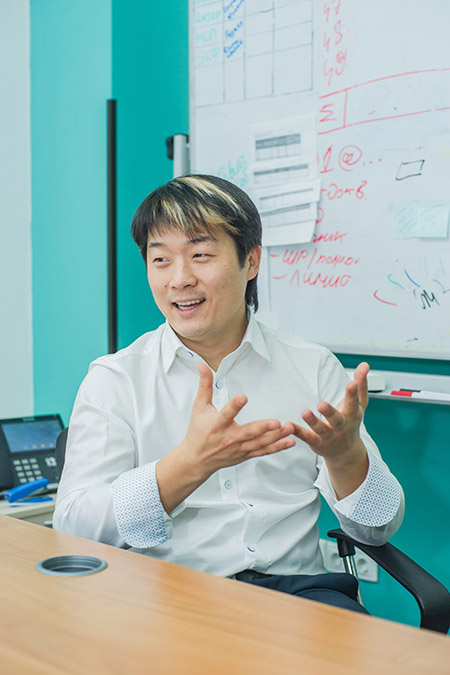 – How is ELMA integrated into the company's IT structure?
– Alexander Kim: ELMA is the core of our IT infrastructure and makes a connection between all the other tools, both purchased and developed here. ELMA receives data from external or internal sources, routes them and processes them according to certain algorithms. For example, ELMA is integrated with the Solid Bank system and the services that gather information on all the state procurement portals and online resources.
– What processes have you included into the system?
– Alexander Kim: All the company's business processes are run in ELMA, that's more than a hundred processes. The processes involve from 700 to 1000 users — bank representatives, our clients, and employees. Since we deal with important legal documents, the access to information is differentiated: the process participants are granted access according to a certain hierarchy.
The procedures for issuing a banker's guarantee and obtaining a tender loan consist of four basic steps. They are automated: the participants sign, load and view documents in the system, and receive due notifications. At the moment, we have two main products and their variations. We shall soon add new services and implement them in ELMA: opening bank accounts, processing tender loans, and commercial loans.
When the number of phone calls from customers increased, we set up registration of incoming and outgoing calls in the CRM application of ELMA. Prior to that, we mostly communicated through emails and the Teledoc service. ELMA is used in approval processes, we use it to create reports, gather analytic data. All of this helps us make the right management decisions.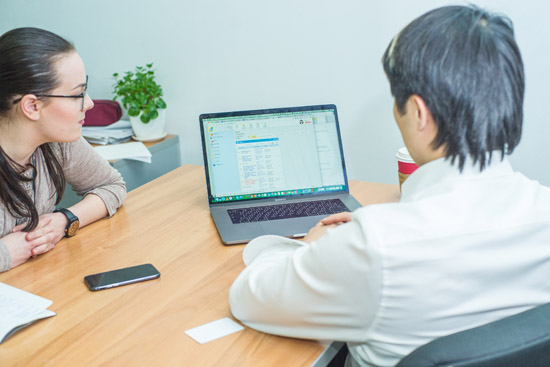 – How large is the team that works on developing the tool?
– Alexander Kim: The number of people varies depending on the complexity and number of tasks. In general, we have enough of employees to maintain and develop the system. There are seven people in our IT team. They are capable of introducing new ideas and implementing them in ELMA. One of the interesting things that we have done is creating our custom interface for ELMA.
ELMA is a quality product, and we are on good terms with the developer.
– How did you come up with the idea?
– Alexander Kim: I have mentioned that apart from our employees our clients and partners also have access to ELMA. For them, we have developed a simpler interface with more fields. The front end was entirely created by the Teledoc
I tested this interface during the development. Imagine an iPhone and an Elektronica MK-61 calculator. Both are very functional, but while you can operate an iPhone without any special knowledge, the MK-61 would require you to read an entire user guide. For me, it was important to make our interface easy to use without any guides, so that the users could complete their tasks as soon as possible without wasting time on navigation.
To the standard features of the partner account (tasks, processes, and messages) we added the Teledoс channel (similar to the Telegram app), news feed and other features. Everything looks nice and is simple to use, like an iPhone.
After this interface was added, we started to get fewer questions from the partners about how the system works, whereas the number of orders has increased.
– Was there any training organized for the employees?
– Alexander Kim: We made some presentations, but on the whole, the employees learned how the system works by themselves. Many of them already had had experience working with similar tools.
Speaking of development, I should mention that our processes are very flexible. For example, if an employee needs to add or move a certain button, he or she can contact one of our developers and ask them to do it. Each employee can propose ways to improve a process and contribute to ELMA interface.
– What are your ideas about using the BPMS?
– Alexander Kim: We are thinking about connecting the system with Big Data so that it could extract the data from our other systems and trigger certain routes. For example, we have certain information about a customer and we have calculated the probability of this customer asking us for a banker guarantee. ELMA will process this data and assign a task to a sales rep: make a phone call, meet with the customer, and send the customer a proposal. This is what we are planning to implement in the nearest feature.
– In your opinion, what is the main result of implementing ELMA?
– Alexander Kim: We have successfully automated the company's business processes, and streamlined the sales processes. We have created a very convenient communication platform for our employees, partners, and customers.
After having used ELMA, I have come to the conclusion that Russian developers are strong players on the IT market. I am proud of them
– What would you recommend to those companies and managers who are thinking about implementing a BPMS?
– Alexander Kim: First, you have to articulate all your requirements for the solution. It's wrong to think that any IT tool can solve all your problems and magically raise revenues. You have to understand what exactly you need technology for. Sometimes all you need to increase efficiency is to better control schedule compliance and not an IT system. Second, study the IT solution before implementing, learn its basic capabilities and try to execute small tasks.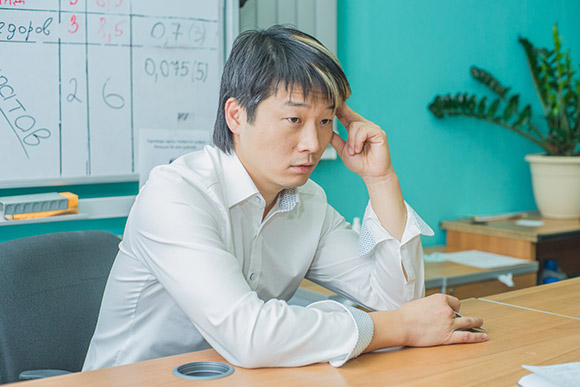 ELMA is used in approval processes, we use it to create reports, gather analytic data. All of this helps us make the right management decisions.