With 10 thousand employees, two dozen insurance products and 1 million clients Kapital Life is one of leaders of the life-insurance market. In 2016, the RAEX rating agency has awarded Kapital Life with the A+ rating with a positive prognosis. The company has a large network of sales and claim adjustment offices in 74 regions of Russia and shows one of the highest insurance premium in the country. We talked to Igor Kozlov, the Head of Technological Development in Kapital Life, and learned about the management's approach to administration of complex business processes of the company.
Kapital Life (Insurance Company)
11 years in business
More than 300 users
6 groups of business processes
150 000 transactions per year
Have been using ELMA since 2015
– Two years ago, Centrobank RF listed Kapital Life, at that time known was RGS Life, among system-relevant insurance companies. Now you are considered one of the leaders of the Russian insurance market. How is the company doing today and what are your plans for the nearest future?
– Igor Kozlov: We belong to the financial sector and our top areas of interest are investment and savings life insurance.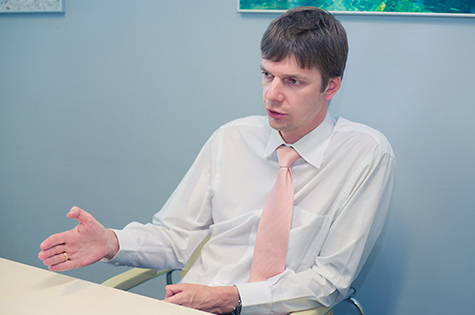 Investment insurance is aimed at people who want in invest in the stock market but are not ready to suffer losses. They can invest in metallurgy, real estate, power sector or other area and grow their capital regardless of the situation on the market. Savings life insurance allows our clients to save money for example, for a wedding, college or a house and at the same time ensure their health and life. We also offer accident insurance to protect our client's budget in an emergency situation.
Lately, we have added critical disease insurance for cases that are not covered by standard policies, such as cancer or cardiac diseases. We do not only help our customers financially but also help them access necessary services. For example, we collaborate with such medical institutions as the Moscow Cancer Research Center or the Bakulev Scientific Center of Cardiovascular Surgery.
From the point of view of business and sales diversification, Kapital Life is a multichannel company. We sell our services through two retail chains, a multi-purpose and a specialized one. We have insurance offices in most of the country regions. Also, we have a partner network and a corporate channel. We work with 20 large banks and their networks help us increase our sales.
Now we are a national level company and we plan to grow further maintaining our profitability. Amongst our priorities is the growth of profits of our shareholders.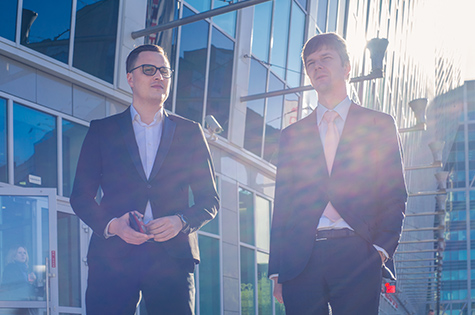 We linked ELMA with personal client accounts. Requests from the accounts are automatically sent to ELMA and come back once processed.
– The structure of your company is rather complex. What does it's IT landscape look like? What tools do you use. 
– Igor Kozlov: Our IT infrastructure is centered and not overloaded with multiple applications. All the solutions are based on unified systems for accounting, HR and client management that are integrated at different levels.
We have recently adopted many online services, they allow our clients to manage their insurance plans right from their homes instead of having to come to an office or make a phone call. This also makes document management easier for us.
To increase the quality of our services we are optimizing our enterprise storage, starting electronic sales and working on the company's internal processes.
– You have mentioned business process management. When did you decide to take up this approach? 
– Igor Kozlov: This idea was actually proposed by the departments of Operational and Technological Development. You see, centralization was causing difficulties in sales and contract management. Transporting and routing documents from regions to the centers of business support (which are part of the Kapital Life business network) was problematic due to a lack of technology. So at the beginning of 2015, the employees of Operational and Technological Development proposed to implement BPM software with BPMN 2.0 support that would help us make our processes transparent and increase the quality of work.
– How did you choose the system? 
– Igor Kozlov: We prepared a list of requirements for bpm software, analyzed the market, studied the reviews and then came down to a comparison of financial and organizational factors.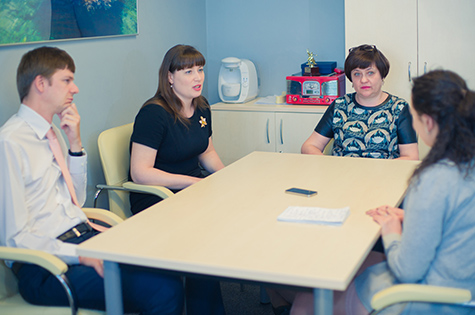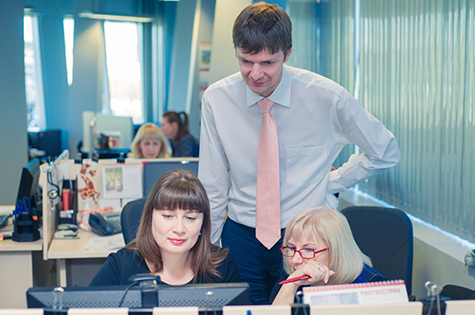 –What were your main criteria? 
– Igor Kozlov We primarily focused on functional capabilities of the bpm software, the developer's expertise, good and bad reviews about the software's application in the financial sector, it's flexibility and compatibility. We selected several systems and tested them all by automating a small business process of our company. After the first tests, we chose ELMA BPM. It satisfied our requirements and was easy for implementation since it uses .NET and is written in C#, which our IT team is familiar with.
– How did the implementation project start? What stages did the project consist of? 
– Igor Kozlov: We prioritized about 120 business processes and divided them into groups. Then together with the ELMA team, we started setting up the system, they helped us with technical issues and project tasks. After a four-month pilot implementation, we scaled it to all our offices.
–How did ELMA BPM incorporate in the IT structure of your company?
– Igor Kozlov: We started with a simple integration: there were several points where we needed ELMA to exchange data with other applications. Today the integration is more complex; it includes a multi-way exchange of documents and process statuses. Here is a good example: we linked ELMA with personal client accounts. Requests from the accounts are automatically sent to ELMA and come back once processed.
– What processes did you automate first and why? 
– Igor Kozlov: We started with the operational processes since they are the most critical in our company. First, the contracting procedures. They go through many stages and include different parties: underwriters, actuaries, financial experts, account managers, and customer service specialists. Second, the processes related to handling and routing client claims and requests.
You see, our regional agents do not enter data into the unified accounting system. This is done by the specialists of the business support centers. They used to do it by e-mail, which was rather complicated because there were certain regulations for data transmission. For example, the subject of an e-mail message had to have keywords, tags and so on. Also, these processes might have several stages, for example, when requiring additional client data. In such conditions, the chances of losing an entry and not concluding a contract were too high. We needed to eliminate these risks.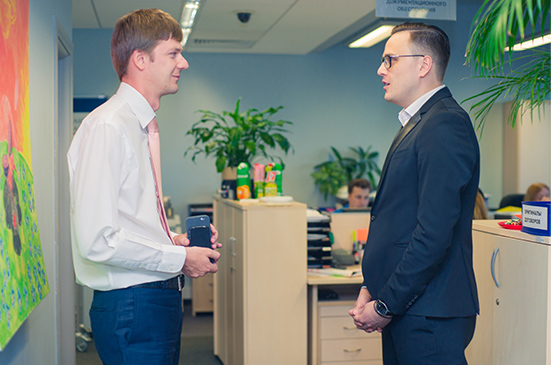 – What has changed with ELMA?
– Igor Kozlov: ELMA provided secure storage and transmission of data and control of business processes, that is, we can see how tasks are executed, at what stage a certain request is and who is in charge.
The process of document accounting hasn't changed, but the document logistics is now different. Client requests are first introduced in ELMA, and then they are sent to a unified accounting center. There, the requests and claims are processed and registered.
Now the employees do not need to handle large lists of e-mail addresses because the processes are managed by ELMA. If there is any problem in document handling or additional data is needed, ELMA notifies the right employees and sends the documents by predefined routes.
In one year ELMA BPM has processed 150 000 requests, that is a good result.
– What effect did the implementation of ELMA BPM have on your company?
– Igor Kozlov: The business processes have become transparent. We see the amount of work on each stage of a process. For example, the number of requests expecting additional data or the number of unprocessed documents. Also, exchanging feedback between employees in the regions and their superiors has become very easy and convenient.
We had our fears. We thought that the processes might become long and overweight, but we were wrong. In one year ELMA has processed 150 000 requests, that is a good result. Also, we received positive feedback from the regional offices.
– How did you organize the training for employees for working in ELMA?
– Elena Krasnova, Head of Operations Management: We started with preparing learning materials: easy-to-understand instructions with images and comments. We trained the regional offices by turn, the employees first studied the material and then we remotely cleared any questions they had and examined them.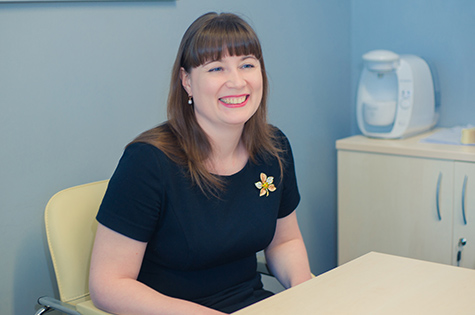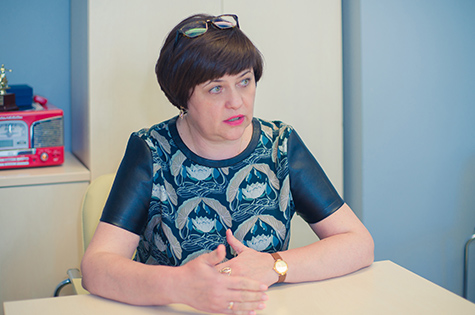 – How did the employees react to switching to ELMA?
– Elena Koroleva, ELMA implementation project manager: They got accustomed very fast since the system is user-friendly and the process logistics are well organized. After reading a simple guide, the users can easily navigate in ELMA.
– Elena Krasnova: Also, when someone is away on vacation or sick leave, new users can easily access the system to substitute the absentees.
– Do employees participate in system improvement?
– Igor Kozlov: Of course. We receive feedback, ideas, and proposals from all our regional offices. According to this information, we modify the process routes and develop reports. ELMA is involved in our company's operation and we work on making it even more efficient from within.
– How do you develop ELMA now?
– Igor Kozlov: We have six groups of set up business processes and we add new ones from time to time. That is mainly recruiting, payment claims, corporate and partner contract management. These service procedures are rather complex. For example, recruiting implies that a regional office makes a request for recruitment of a certain specialist. This request is sent for approval to the central office where more documents for employment are prepared. All of this is done automatically.
– What would you recommend to those who are considering the business process management approach and are thinking about implementing BPM software?
– Igor Kozlov: It is important not to be afraid of changes. Of course, when implementing a new IT solution, you can have your doubts, but they are easy to overcome. You can try out a BPMS on smaller processes before running an actual implementation project.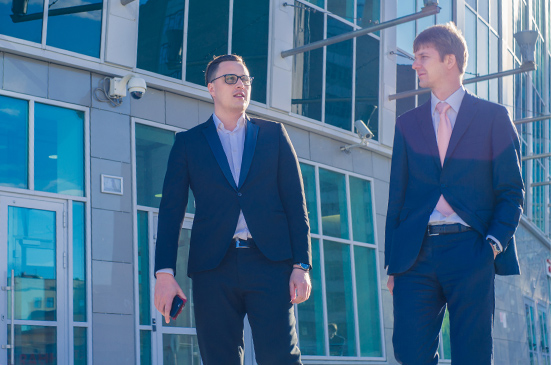 ELMA provided secure storage and transmission of data and control of processes.