Proton-Electrotex is one of the leaders in the field of development and manufacture of semiconductor power devices. The company has more than 400 employees, 20 000 square meters of production facilities, thousands of consumers worldwide and around 400 000 units manufactured per year. About 60% of the products are exported. In 20 years, the company has grown to be a well-known European brand. Alexander Stavtsev, the Technical Director, talks about implementing process and project management and about the company's competitive advantages on the global market.
Proton-Electrotex
(Semiconductor power device manufacture)
More than 20 years in business
150 users
16 business processes
1017 transactions
Have been using ELMA since 2015
– Being a leader in the industry means having some strategic advantages. Which management solutions were key to the success of your company?
– When the company was created, the stakeholders' main goal was to build a business successful worldwide, and not only in Russia. This was our main idea, and to make it happen, we needed certain tools.
First of all, the human resources management. We pay a lot of attention to the personnel. Our human resources management is aimed at creating a working environment for open-minded people willing to grow and progress. As part of this strategy, we collaborate with several universities. This allows us to look for new employees and hire young people who share our views and ideas. In their turn, they can get to know the company and decide whether they want to continue working with us after graduating. They can also choose to do postgraduate study and work on the subjects interesting to our company, which are not necessarily technical, but also, for example, logistics and process management. In addition, we focus on the professional development of our employees. Most of us have a technical degree, so the managers are eager to upgrade their managing skills. Some have already done an MBA and Executive MBA, and this is a perfect combination of knowledge and practice.
Second, we apply a practical approach to management tools. Take ISO-9001and process management in general: we implemented it not for the sake of getting a certificate, but to really make it work. We did well, but now we can see how to make it even better with modern trends and technologies.
Third, we focus on the customer. We can see that today the businesses are focusing on making their sales more customer-oriented. You cannot expect the customers to buy whatever you feel like selling. Almost 70% of our orders are custom made, which was a key factor in our successful market entry. We try to adapt our products to customer needs.
Fourth, entering the international market gave us a lot of experience, stability, and profit.
– Proton-Electrotex exports more than half of the total goods manufactured. What are the specifics of international sales?
– When it comes to taking your business global, there definitely is a certain bias against Russia. Our country is often considered a low-cost country, even in official documents. This means that there are certain expectations and requirements that we have to deal with. First, the low prices that are expected from us. Second, the high quality of our product, its stability, and performance reproducibility. We have been working with the foreign market since 2001. It took us two or three years to make our way. Large companies came to our premises to audit us and see how manageable the company was, to plan the long-term product supply according to how regular the management was. The first company to audit us was ABB Automation (Germany). Technically, we passed it, but there were a lot of observations and comments. It took us 18 months to work them out. We then agreed on the low target price that ABB set for us and started working, first with just one ABB subsidiary, and now with ABB branch offices in Switzerland, Poland, China, Sweden, and the USA. Through the time, the volume of supply totally compensated for the low price.
This deal acted as a trigger. When other companies see that we are the supplier for ABB, they understand that we can be trusted, and this is a good promotion for us.
In our industry, the research intensity and high financial investment determine the number of key players, which is not high. The competition mainly depends on the stable quality, price and focus on the customer. Many foreign companies do their businesses by selling standardized products from the warehouse. We do our job by being flexible and offering high-quality service.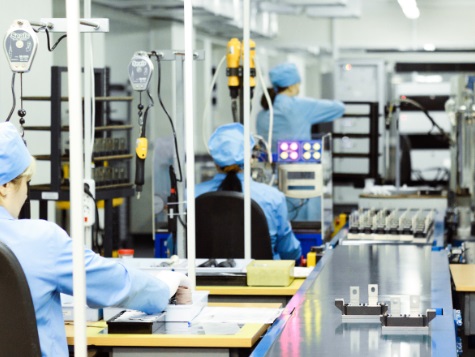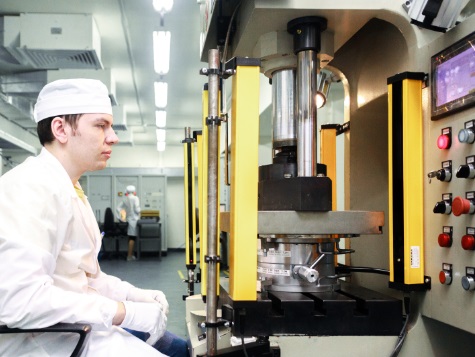 The keynote was to implement business processes in the scope of project management.
– Your business is growing fast. At what point did you turn to the business process-focused approach?
– In 2002, we were certified according to ISO-9001 and this standard implies process management.
In 2008, we implemented an ERP system that provided us with the shared information space for production, procurement, sales and logistics departments. Our ERP is integrated with 1C so the accounting is handled in one place. For us, the main benefit of ERP is the information channels in the scope of manufacturing. When receiving an order, we know when it will be manufactured; we can monitor the KPIs, the number of unfinished products and so on. Currently, we are optimizing the accounting system and getting ready to implement an MRP system.
We use many supporting business processes that back up the core business processes. At a certain point, we understood that when it came to the described business processes, everything was very clear and precise, but the small business processes were left unattended and relied solely on the customers. Also, business processes were badly connected with each other. We got thinking, considered various ways of improvement and in the end decided on implementing executable business processes via ELMA.
I think that BPM systems are the Holy Grail for business. One time you have to really put your best effort as a manager, analyze the process and see what works good and what does not work at all. Then you can be sure that the process is reproduced each time in exactly the same way, and you can improve it later for even better results.
– How did your work with ELMA start?
– We searched the market of process management looking for a company that could provide us with both the software and consulting, and at the same time, we worked on improving the process management in our company. At this point, we came across the ELMA system, which satisfied all our requirements as far as process and project management were concerned. We tested ELMA for a while, comparing it to alternative systems.
From the point of view of process management, ELMA has a set of easy-to-use and intuitive tools. We especially like the fact that you can create business processes in the scope of project management. We also appreciate the handy teamwork system, the possibility to discuss a task and the use of electronic document workflow, where documents can be read, approved and discussed.
In the end, we realized that ELMA combined solutions for different problems, and we could use it to create a shared information workspace. However, we also understood that there were certain risks. What if ELMA stopped supporting one of the applications? What if something happened to ELMA Company in the future? For a month, we negotiated and discussed things with ELMA representatives. Finally, a combination of financial benefits, resource distribution, and prestige of ELMA Company led to a favorable decision.
– What criteria did you base on when selecting the system?
Marina Sokolova, Project Manager for Proton-Electrotex Comments:

– We compared several IT systems by modules, for example, by the module for project management. We also considered the capabilities: budget management, planning, and project implementation. We didn't need a pretty Gantt chart just for the sake of it. We needed the tasks to be executable and to include due dates, requirements and responsible persons. Then, we paid attention to how fast were the processes of initiation, planning, control and termination of projects, which we are currently developing and implementing.
– What goals did you set for the development team?
– The keynote was to implement business processes in the scope of project management. In our case, most of the tasks repeat from project to project. To ensure the right quality of work, we needed an executable business process to handle the projects.
Marina Sokolova comments:
– The main idea was to implement a program for those employees who work on the tasks. First, we had a team of 10 people who worked with ELMA for about a month. After dealing with all the technical issues and completing the milestones, we launched the system for the entire company and trained the personnel. That is, at first we worked out an approach and then implemented it. The main goal was to make it understandable for all the users. Now, we can get online consultations, and, if needed, we can call the ELMA company at any time and organize training.
– How did the employees react when you implemented the process-based approach?
– For us, the benefits for business were obvious. We also wanted our employees to see the advantages of working in ELMA. We decided to take things slow: first, we needed the employees to start communicating in ELMA when working on their tasks. We did not forbid other means of communication in the company but asked them to hold any work-related discussions in ELMA only.
Since we have previously implemented ERP and integrated it with 1C, the implementation of ELMA was rather simple for us. Of course, there were certain difficulties. There still are but to a much lesser extent. For example, you come up to a person and say, "Look, you are now working in a certain way. You could do this and that in a slightly different manner in ELMA, and things would become transparent, predictable and manageable". They reply, "Great! But why don't you first try it out someplace else and then I might consider".
When it comes to implementing all the tools that ELMA offers, we are still facing some difficulties encouraging our employees to use them. However, we do not want to enforce it. Instead, we decided to show the people how the system could work. They themselves must understand how beneficial ELMA can be for their own effectiveness, we are just guiding them towards this understanding. We are already starting to see how people become inspired, and those who yesterday were skeptical are today using ELMA to initiate projects in the scope of their work.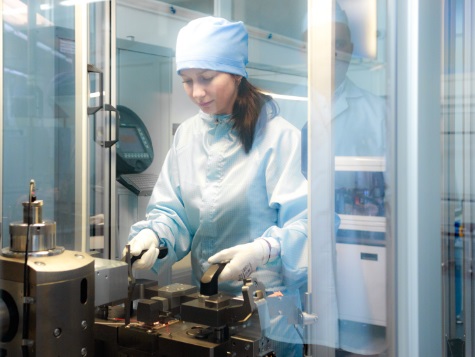 Those who yesterday were skeptical are today using ELMA to initiate projects in the scope of their work
Marina Sokolova comments:
– We are constantly providing training for our employees, and they react differently. Some are unoptimistic at first, but after a while, they actually call us to happily say that they understood how the system works. It is always nice to receive such feedback. Sometimes I can come up to an employee and show him or her how to do the thing that they are trying to do at that moment. I know that if they do not understand how that thing works, they will never want to try to do it again. That is why constant support and consultations are necessary. There are always a lot of issues and questions; even I do not know everything yet. I communicate a lot with ELMA technical support, inform them about our issues from the point of view of the users and make suggestions on how to fix things. It is always nice to see how some of our suggestions are then implemented. As far as technical issues are concerned, we try to solve them fast, so that the users do not even notice them. Sometimes we engage ELMA developers and they fix the problem in just a day or two.
– How do you develop the system within your company
– At first, we implemented task handling. We are happy with the result, but we see that we have reached a certain limit. When there are many tasks, it is difficult to understand where exactly in the process you actually are. We are now considering a wider implementation of process management. Some processes are already being discussed and released, for example, technical support management. I think that this process will be implemented shortly. We do not make it a target to implement all the business processes in ELMA. We first consider where it would be of most benefit and then work on it.
We are now starting to get acquainted with electronic document management. I can already see its potential capacity. For example, when we make certain commitments to a customer, all the decision-makers must be acquainted with these commitments. Previously, we scanned a signed document and had the secretary hand it out to everyone to sign. Now we can just send the document out in ELMA. Everyone concerned can read it, ask a question, mark the document as read or approved. Later they can always get back to the document and review its history and comments.
Our next step is goal management. The strategy of our company is implemented through projects and processes. By now, we have worked out the process and project management. Our next step is to link goal management to our processes and projects and work on extending our business.
– What advice can you give to those who think of business processes implementation in their company?
– In my opinion, for a successful implementation of process management with ELMA tools, you have to start with the simple things first. The employees need to get familiar with the system as a whole: messages, tasks. Then, if you have any projects, you can start managing them in ELMA and implementing small business processes. When you have built a certain structure, you can implement more complex things concerning task management, project management, and the company's business processes and policies. Repeatable business processes of high quality will give your company a competitive edge and make it successful.
Marina Sokolova comments:
— It is crucial that the executives act as an example and support the employees, otherwise, they will not collaborate. It is also important to assign a person responsible for a certain area of implementation. This person will then communicate with developers, users, and superiors. The third important thing is continuous training. Also, you want to implement the suggestions given by the users. When people see that their opinion matters, they easily accept the system and start to participate in its development.
It is crucial that the executives act as an example and support the employees, otherwise they will not collaborate.