Megapolis is the largest publishing house in Tyumen with a rich ten-year history. Chief Commercial Officer, Aleksey Pomortsev talks about subtleties of the media business and the company's journey to process management.
Megapolis
(Publishing house)
11 years in business
56 users
21 business processes
45 956 transactions
Have been using ELMA since 2013
– Megapolis publishing house was established 11 years ego. In what ways has media business changed over that time?
– We started working on the first projects 16 years ago, when the publishing house did not exist yet. It all started with the Vsluh o Glavnom newspaper (lit. "Speaking out loud about important things") and the Vsluh.ru website (lit. "Out loud"). We had new projects every year. In 2005, we started publishing the Vybirai magazine (lit. "Choose") and established Megapolis publishing house as a legal entity. After that, we started commercial expansion and we initiated a new project every two years. While being a part of federal newspaper franchises (Komsomolskaya Pravda newspaper (lit. "Komsomol Truth"), Interier bez Granits catalogue (lit. "Interior without limits"), we established the Shopping and Autotop magazines. In 2011, we launched the MegaTyumen website and started working on the websites for other periodicals of ours. The market has changed dramatically over that time. As any other business, the publishing house was rapidly developing during the period of high oil prices, growing consumption and effective demand. The crisis of 2008 had almost no effect on us. Every year we set ambitious sales goals and achieved them. A team of professional journalists, editors, designers and sales reps has always been our advantage as well as franchises of popular magazines. On top of that, there were few competitors or they covered different spheres. We carved out vacant niches and concurred the market. Of course, today we experience the economic downfall, however, we are not shutting down any periodicals and we are looking for promising directions, which will be useful for our customers and profitable to us.
– The publishing house is a part of a media group. What is the business model of the media group and what directions are the most promising?
– Publishing is the main business activity of the Megapolis group. We have always communicated readily with our customers and therefore understood their needs. We know how difficult it is for corporate customers to find reliable and professional contractors. That is why we started developing expertise in numerous areas in 2008. One of the areas is in-house periodical and occasional publications. We provided services for both government agencies and businesses. At some point we realized, that we were not using our potential fully. It turned out, that our managers were competent enough to organize sporting events, we had good terms of supplying sports equipment and various merchandise. Our designers could not only create advertising layouts, but also develop corporate style. Together with PR specialists, they could come up with advertising concepts and other marketable products. We compiled our capabilities and got started. Since then we have been following the one-stop shop principle: we meet any client's demands within one contract. We make no secret, that 70-80% of work we do ourselves, and involve trusted subcontractors for the remaining 20-30%. Such a workflow is convenient for the customer and profitable for us ­– it saves time, simplifies document flow and the number of single source contracts. Sometimes we receive quite unexpected orders. Last year, we supplied and planted seedlings in one of the northern towns. It was not a typical task, but we made it. Thus, while publishing is our main business activity, we develop other areas, such as corporate media, camera work, design services, web development and promotion, merchandise, business, sports and entertainment events planning. We can confidently claim that we work as a full-service advertising agency.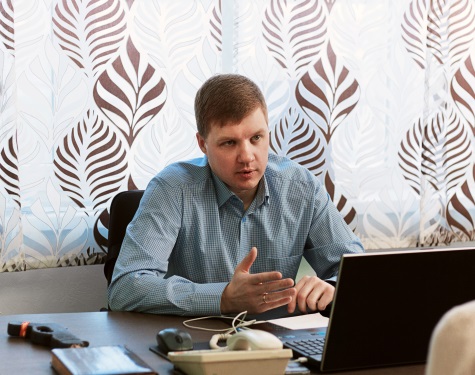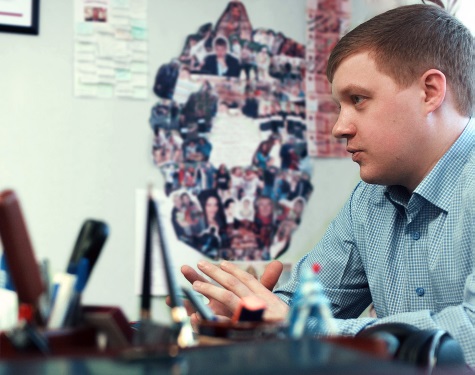 The management needed quick access to the information about sales and finances, and we had to make sure, that the work is under control and is done in time.
– You became the CCO in 2014. What tasks were you assigned then? 
– At that moment, I had several tasks to do. First, keeping all the existing projects on track. Second, finding new profitable directions.
– When did you decide to switch to process management?
– When projects, documents and tasks became too numerous, it was necessary to optimize the company's processes. The management needed quick access to the information about sales and finances, and we had to make sure, that the work is under control and is done in time. In the middle of 2013, we started testing ELMA in the department I headed then. Half a year the company has been observing us overcoming difficulties, mostly related to adding information. The biggest challenge was to reorganize managers' work. Once the testing period was over, we started our first business processes: contracts conclusion, requests for placement of ads, maintenance of the customer database with the information on contacts and deals. The main outcome was that we no longer had to bring documents from one signatory to another, thus saving a lot of time on document approval.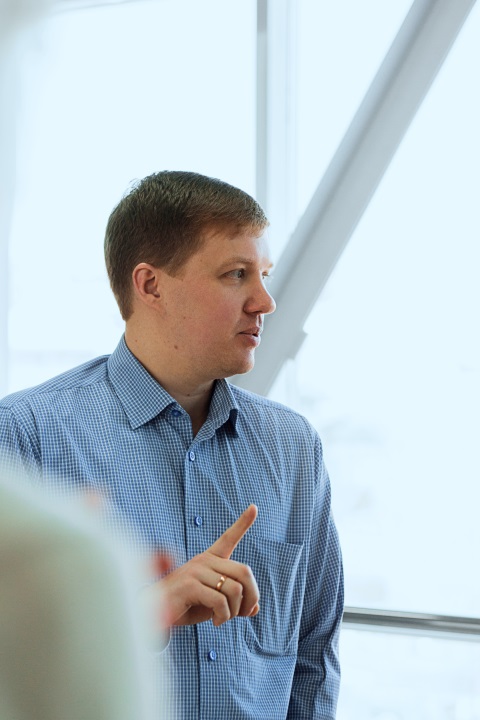 – What criteria were important for you when choosing a system?
– The director general needed a system of management accounting. For the commercial department, it was important that the system was accessible from anywhere (office, home or business trip) and that it unified processes of approving tasks. We considered about 50 technical criteria when selecting the system. ELMA functions were sufficient. We were looking for a ready-made, flexible and user-friendly solution.
– Could you tell us about specific characteristics of the solution?
– The main challenge was to customize the system according to our needs. I was sort of an annoying customer, since I had to provide an authentic product for the company. We needed the system to work, once it is launched. At the same time, we had to centralize and structure all the processes, regardless of business units and projects. The implementation stage was additionally complicated because all the adjustments were made as we progressed. It caused stumbles, people had to work extra hours, which led to discontent. One of our mistakes was that we did not have a deadline. We initiated one improvement after another, thus postponing the system launch. We created our own problems, because we wanted to have a perfect system. However, perfect is the enemy of good and at some point we had to stop. When we launched ELMA for the entire company, things got rolling since all the bugs and errors were fixed. Now, ELMA works consistently and that is enough. If necessary, we will buy ready-to-use modules. The market makes us face the fact that things change rapidly. Something that seems important now may soon become useless.
– Aleksey Pushkarev, head of the business analysis department of Megapolis publishing house, comments:
– Despite the system's flexibility, technical requirements were rather specific, not typical for CRM and project management systems. Our publishing house deals with a hundred of small projects a month, while having few employees. Typical project management organizations employ thousands of people. The publishing house looked at the projects from two angles: each advertising layout is a separate project, which is a part of another project – magazine release. No one offered a ready-made solution.
Using ELMA, we fully automated sales records. The solution takes care of all the subtleties of the publishing business in one group of sales processes. This group includes the contract execution process, which is quite complex and includes numerous approval stages. A contract can include different services, legal entities on both sides, wording, and numeration. ELMA automatically fills in a contract appendix, which contains a media plan and calculations. The system even takes into account that ad placement requests can be received for the next year, while the publication schedule is not yet created. Due to ELMA functionality, our solution effectively incorporates CRM, BPM, ECM, financial accounting and publishing systems.
– How do you use ELMA to complete day-to-day tasks?
– We use the CRM module; all the contracts are approved in ELMA. We have also integrated 1C with the system for creating management reports. We are currently testing the project management module. All we do apart from publishing is project activities. Being a manager, I have to control numerous tasks on each project every day. Now we are trying to solve this problem with ELMA. I have already appreciated the fact that I can assign tasks to my co-workers when I am on a plane or at an airport, and be sure, that they will be completed. ELMA allows creating tasks on particular projects and configure notifications that will remind users about the time they have left to complete a task.
– Aleksey Pushkarev comments:
– In ELMA we gather several types of reports: salary, sales, distribution, editors' reports. Data is automatically updated in the online mode. For example, an accountant clicks on a button, and a salary report is generated. Managers only have to log data to the system. Megapolis has a complex sales record system. To create a sales report, we use Excel for tables with data from ELMA. With small amounts of data, it provides us with analytics of the BI systems level (OLAP, QlikView). In October of 2015, we started testing ELMA project management module within the department of special projects. We configured the standard functions, user interface, permissions and data model, improved the data model, added our project types and made a consolidated report. Starting with the version 3.8 the project module allows managing the organization's budget, using the revenue and expense dates feature. It is important for post-paid projects, since it helps avoid cash deficiencies and control income.
The main challenge was that we were customizing the system according to our needs. We needed the system to work, once it is launched.
– How do you evaluate the effect of the implementation?
– Optimizing time and personnel were our criteria for evaluating. In particular, we terminated the position of the assistant lawyer, who constituted contracts. It became possible to monitor contract statuses. ELMA solved the task of returning signed documents from clients. When there are hundreds of contractors every month, it is impossible to manage them manually. Once a deal is made, two processes are started: first – prepare deal materials, and second – financial documents, invoice. Most importantly, information does not get lost. We solved the reports issue. We no longer have to gather data every day from different sources.
– Aleksey Pushkarev comments:
– I tried to put the implementation effect to figures. The contract signing process takes about an hour, depending on how quickly approvers respond. This is much quicker than before. We used to carry packages of contracts from one executive to another, and not all of them were at their workplaces. It was impossible to provide a contractor with a contract in half an hour even in case of emergency. Once we got used to the system, we started working faster; the customer database became more sophisticated and clear. Access permissions were assigned, which prevented conflicts between managers over who works with which customer. Now sales reps can see their sales in the general graph. It gives new motivation. Management reports saves two-three days of the chief accountant's work. It takes only five minutes to log data on all the departments. It is not the standard ELMA functionality. We took all the data from 1C and used ELMA as a data provisioning service. I believe it takes a year to understand, how effective the system is on a company scale. That is how long it takes to get used to the system: for the first six months, people will be leaving off the previous work scheme, and then they will be accumulating experience. After that, they can evaluate the system.
– What advice can you give to those who think of business processes implementation in their company?
– I would recommend to study the issue, first. You have to understand, what is going on in the company, before taking up processes. We invited a business coach and literally walked around the building to each office to design the business processes. When you see it all, you wonder, how people remember all the things they have to do. When we realized, that there were many risk points, where information got lost or the human factor stepped in, we decided to automate processes. It is also necessary to estimate the required implementation scope, because it directly affects financial expenses.
– Aleksey Pushkarev comments:
– I think, you should stick to the minimum project scope. You cannot tell right away, what you are going to need. If you think it over too much, you can get prejudiced. Future users cannot predict many subtleties. For example, the interface does not allow doing something, or a person has a concept of a solution in mind, but does not know if it can be implemented. You should start and try. You can start with a pilot project, which will gradually grow into a proven work pattern. I recommend adjusting as the work advances, instead of trying to cover everything. Over time, processes change along with business. You have to be prepared to improve them and adjust configurations all the time. Depending on your goals, you can evolve the system on your own, or by outsourcing. When you hire a specialist, you are going to have to train them, since there are very few professionals on the job market. Moreover, such a specialist will not have any experience of implementing in other companies and using the best practices. One-time implementation by an outsourcer is also not the best option, because you have to maintain the system constantly, and if you do not have a specialist, the system will eventually drift away from the actual processes. There has to be a curator on the client's side. The best thing is if the curator is an executive, who uses the system. This will increase the probability of successful implementation.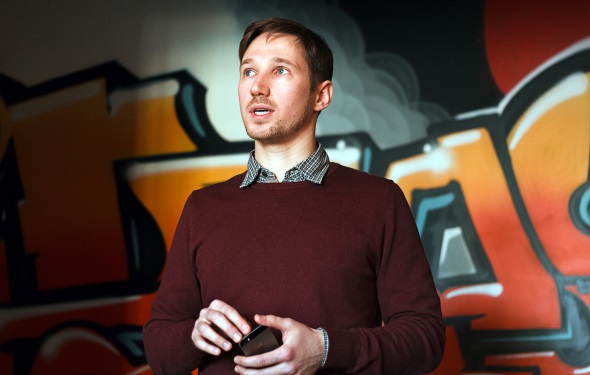 - ELMA allows creating tasks on particular projects and configure notifications that will remind users about the time they have left to complete a task.