"Leading Recycling Company" entered the market in 2009 and today it is one of the leaders in the recycling industry in Russia. The company owns several production sites in Yekaterinburg and develops the technology of recycling and disposal of a wide range of waste: from printers and cell phones to chemical and military products, large vehicles and medical equipment. Yuriy Aksyonov, Director of "LRC" JSC, talks about the establishment of the company in the challenging ecology business and shares his experience of managing business processes with a BPM system.
Leading Recycling Company
(Recycling and disposal of wastes)
8 years in business
Have been using ELMA since 2013
The issues of protecting the environment from wastes become more significant in Russia, due to the growth of unauthorized landfills and burials; increase of the amount of high-technology waste; lack of quality equipment for safe waste recycling; poor ecological culture. Federal agencies, the business community, mass media and the public focus on these problems more frequently.
– When did you decide that you want to work in this complex and painstaking sphere?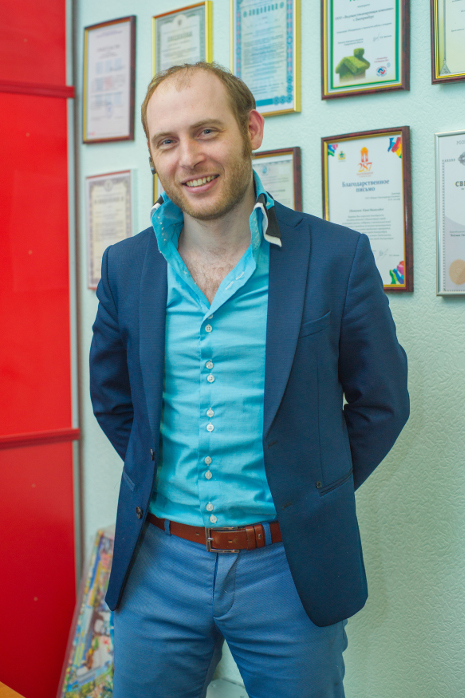 – Yuriy Aksyonov: The idea of the company emerged in 2006, three years prior to the registration of the "Leading Recycling Company" JSC as a legal entity.
Back then I worked in sales of office machinery. I and my colleagues visited an ecology conference, where a German company presented a modern technology of equipment recycling. I thought, why not do it in Russia and started learning about waste recycling. After analyzing the market, I found out that it was rather free — only 3–4 big companies in Moscow, St. Petersburg and Novosibirsk.
The German technology allowed recycling tires, mercury lamps and cables. It comprised gigantic grinders and electric magnets that processed more than 100 tons of waste per day. After looking deeper into the process, I realized, that this method was quite "dirty" — it was impossible to sort the plastic properly on the output, without any foreign matter. We decided to take on "pure" separation and stick to manual labor.
The first five years were very difficult for the company. The team was literally creating a wonder of the world — a Chinese wall to protect the country's ecology.
99% of our clients asked us, "what is recycling?" and only 1% wondered, "And we have to pay for it?". Despite that, we kept calling and explaining why it is important to recycle. We changed people's mind. Over time, our company gained an understanding of the matter and indeed the recycling area shaped in Russia, conferences on recycling started taking place. We were trusted with recycling the equipment of the Olympics 2014, the Central Election Commission of Russian Federation, MTC, and then other mobile operators. Thus, by the seventh year of its existence, the company stabilized.
Now, apart from us, there are 10-12 serious businesses in the sphere and several hundreds of small "black recyclers" — unscrupulous market participants. Still, there is more waste produced than there is capacity to properly recycle it while adhering to all the ecological standards, but we are systematically fighting this situation — little strokes fell great oaks.
By correctly managing business processes I sped up the work of the entire company.
– What areas of activity does your company have?
– Yuriy Aksyonov: We recycle office machinery, electronic, telecommunication, military, industrial, chemical and medical equipment and vehicles. We can even recycle satellites, but, unfortunately, we have not received such orders yet. The company has headquarters in Yekaterinburg and 850 partners in Russia and CIS. About 5500 clients.
– What is the name of your technology and how does the waste recycling process work?
– Yuriy Aksyonov: "Full recycling of any material waste" system. After registering the company, I started renting a small unit, about 500 square meters, on a factory premises, and disassembling old equipment. Now we have two production facilities: finished products and recycling (production).
The utilization procedure is following: we sign a contract and move the product to the facility (depending on the size –– truck, trailer, semitrailer); at the facility, the waste is accepted, sorted and handed over in trays to processors — disassemblers, scale and crusher operators; the metal goes through the pressing machine, wires –– to the crusher, plastic –– to the agglomerator. Boards are packed into big bags and sent to a refinery; we use the agglomerate on our own mobile production line to produce new products, such as pipes for other organizations (110mm pipe). Roughly speaking, at the input we got a computer and at the output a seamless pipe on rollers, up to two kilometers long.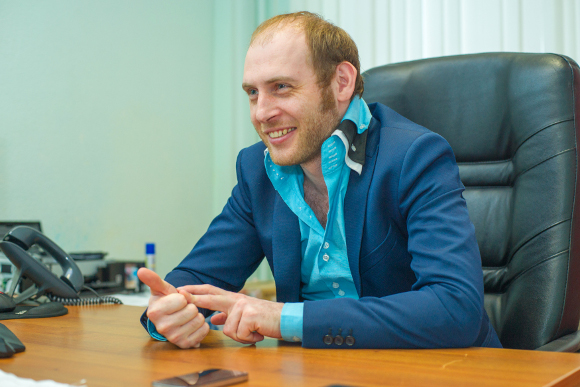 – What is the structure of the company?
– Yuriy Aksyonov: A strict hierarchy. Headquarters and representation offices in regions. More and more equipment service and repair centers join us with their customer databases. We have partners all over Russia.
There are people who promote recycling everywhere. The number of representation offices grows, and so does the number of customers. At the moment, we have thousands of customers.
At some point, we realized that we needed to develop a customer management system and organize internal processes. Five years ago I started looking for special tools.
I learned process management and company organization and implemented the technology but at the level of "papers". Then I got the idea of automating processes using a computer network. We found out about ELMA and tried a demo version (for ten users). The system became really helpful. We developed business processes, programmed, tested different routes.
– What goals you wanted to accomplish with the IT solution when starting the implementation project?
– Yuriy Aksyonov: First, deal with company's processes. Second, automate and smartly distribute work among sales representatives and secretaries. Third, optimize control of customer management.
Each department has a business process. Sales representatives start recycling and service processes, secretaries — a mail handling process, partners have a process for making a contract.
I believe that makeing calls to customers is a main reposnibility of a sales representative. All the rest is hardly their concern!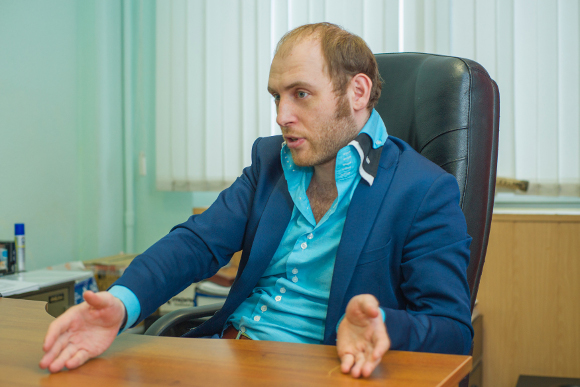 After a sales rep starts a process (fills in the list of equipment for recycling) and clicks "Next", he or she can forget about it.
The data is sent to the document management department, where employees add the client information to the contract form and the system generates documents.
Then, environmental experts specify waste codes.
Prepared contracts are automatically sent to the sales rep, the client and to the secretary.
At the same time, tasks are assigned to employees, responsible for delivering original documents to the client and back to the company's office, as well as to the accountant and the representation office (if the process was started there).
Implementation of ELMA provided us with a reliable customer database with scans of all the documents. We can track statuses of contract. For example, CS (contract scan) or OCR (original contract received). Each employee obtained statistics on processes, configured sales funnel. We have the "KUB" project, which automatically sends data to all the 650 sites of the company with unique content.
ELMA fully realized optimization of the document management, customer relationship management, sales rep's work through workload distribution.
– How do you improve the system?
– Yuriy Aksyonov: Employees share their feedback. We have competent specialists, who adjust the processes to the current objectives, for example, add new workflows, add/remove forms and cycles. ELMA is like LEGO. You can set up the system's tools in any way you need.
– Have you integrated ELMA with other IT solutions?
– Yuriy Aksyonov: We have almost finished integrating ELMA with IP telephony; now we are testing new functions. When we implement them, a rep's call will not only be logged to the system as a fact, but the recording of the call will also be attached to the customer relationship page.
The system allows bringing the organization to order. While a manager figures ELMA out, he/she gains insight into the company and understands the subtlest aspects of its operation.
– How your employees responded to working in a new system?
– Yuriy Aksyonov: Voluntary – compulsory (ironic). It was hard for them at first: they had to learn how to use new tools, which took time, get used to new processes. Sometimes, we would configure a process, successfully tested it, but it would fail when testing with actual people, errors were found. Over time, we found ways to speed up the processes, configured reports, KPIs and metrics. Now that we grasped how to work with ELMA, we receive positive feedback. Everything works fine.
– Did you achieve the goals you set before the implementation project?
– Yuriy Aksyonov: Yes, we did. ELMA fully realized optimization of the document management, customer relationship management, sales rep's work through workload distribution. I know that the system has a great potential for development, but at the moment we stick to several specific tools and improve them.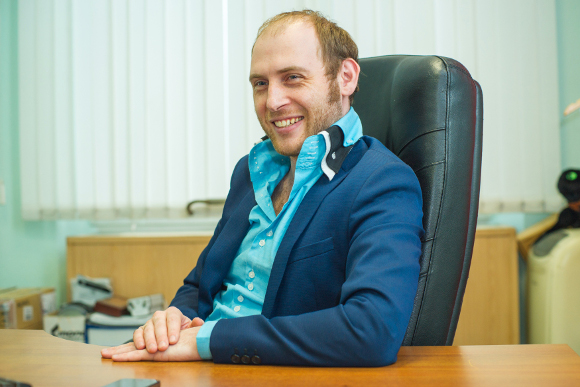 – What advice can you give to those who think of business processes implementation in their company?
– Yuriy Aksyonov: They should use the process approach and implement specialized solutions. Management needs to learn and understand ways of optimizing the company's operation. It saves resources and time.
Each specialist does his own tasks. A representative makes calls, a secretary sends emails, a scan operator makes scan copies. A specialist who performs specific work becomes most productive.
The system allows bringing the organization to order. While a manager figures ELMA out, he/she gains insight into the company and understands the subtlest aspects of its operation. When implementing ELMA in my company, I found process bottlenecks, slower and faster areas, and due to all of this I understood what needs to be optimized and how it should be done. By correctly managing business processes I sped up the work of the entire company. I sincerely recommend ELMA to every serious manager!