Kirov State Medical University is a large scientific and medical center in the Kirov region. Its infrastructure includes a center for certification and simulation-based training, research labs, printing office, scientific library, a clinic, and a health center, a museum and other locations. The University's management is constantly developing the facilities, resources and technological capabilities. The head of Document Support of the University, Denis Semerikov, talked to us about the ELMA BPM implementation project.
Kirov State Medical University
(Education/Healthcare)
30 years in business
270 users
10 business processes
+5000 transactions
Have been using ELMA since 2016
– When did you decide to implement a process management system?
– Denis Semerikov: The university's managers understand that IT systems are an integral part of a dynamic and multilevel organization. They strongly support IT ideas and projects. I started working here in 2014, at that moment the main task for our team was to "reboot" the university's processes. One of our solutions was to implement an electronic document and process management system.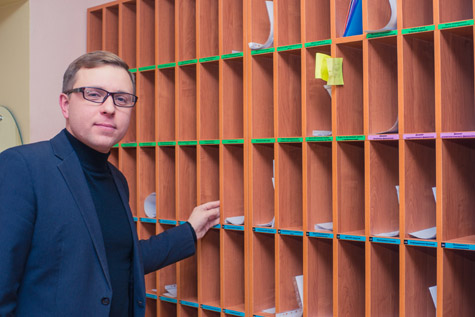 – Denis Semerikov: Every state-funded organization processes a large volume of documents (memos, letters, reports and so on). All these documents must be handled according to paperwork rules and regulations. Due to an extensive organizational structure, the document routes are rather complex: first, a document is registered, then sent to a decision-maker for task assignment, then a supervisor is assigned and the document is sent to the task executors.
Before installing the system, we used to register documents first manually in our logs and then in the numerator, a self-developed application that contains pages with names and numbers of objects. This was very inconvenient for document search: each time employees had to go through many folders with paper documents. Other document management activities were done manually, too.
For example, a memo issued by the university's principal must reach all the departments. We have more than 100 departments, and some are located in hospitals in Kirov. In order to inform all heads of departments, chairpersons, teachers, and other employees, we used to make many printed copies of the memo and place them in special compartments in the document support department. The number of copied documents and the amount of wasted paper were shocking.
In records management the control is very strict, we say that a document is the face of a company.
– Tell us about the start of your automation project. What were your criteria for selecting the system?
– Denis Semerikov: In the beginning of 2015, I started looking for the right solution. I considered about 20 systems and chose ELMA, which suited all our requirements. My main criterion was the ease of configuration and use. Most of our employees – chairpersons, doctors – are not technical people. They work with medicine and scientific research. We wanted them to easily understand the system features. Also, as a system administrator without programming skills, I did not want to depend on the system developers when configuring the system.
In addition, I was looking for a thin client system that would only require internet access for working, since some of our departments are in distant locations.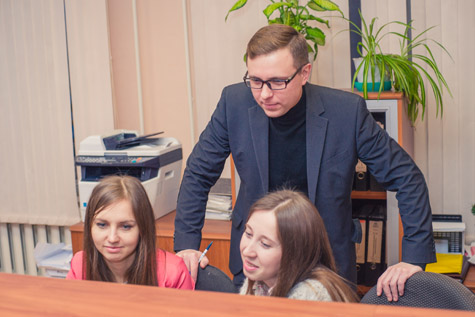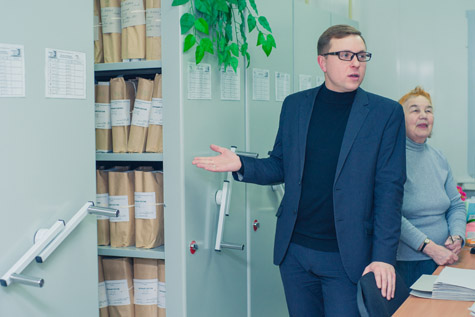 – What were your goals in the implementation project?
– Denis Semerikov: Make it easy for employees to access information; organize electronic storage and database; automate handling of incoming, outgoing and internal documents; improve schedule compliance.
– How did you start the optimization?
– Denis Semerikov: After we purchased ELMA in September 2015, I underwent remote training that took about 8-10 hours and set up the initial configuration. The IT office of the university helped in deploying the system on the server, the rest was done by the Document Support Department. After training and testing, the university started to use ELMA in work. We organized training first for the managers and then for the faculty workers. The whole implementation process from purchasing to adding the last user took a bit more than a year. For a state-funded company, this speed is remarkable.
– Who was in the project team?
– Denis Semerikov: Most of the work was done by me and three employees of the Document Support Department. We set up the system and filled it in with data.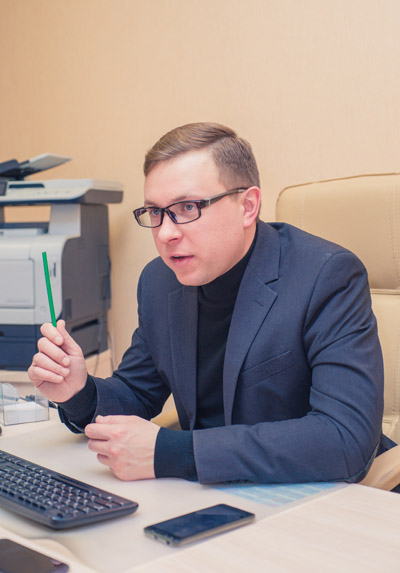 – What did you set up first?
– Denis Semerikov: We started with the simple things: object pages, access control, configuration of roles and the records classification scheme. Then we implemented the register of the university's regulatory documents. At that point, we created a process that allowed us to add all the effective documents from the 80s and 90s to our database.
Apart from the register, we created electronic document storage. ELMA helped us organize the documents, which is crucial since the university is monitored by the State Record Office. The storage is used for both registered documents and various instructions and guides. ELMA has become our "internal consultant" where the employees can find any information that they need for work.
I would specifically like to mention the "Register Document" process. With this process, all the University employees can register such documents as memos, reports, and petitions. We managed to eliminate paper registers in our departments.
On our internal portal, we created a messaging section, task lists, and calendars for better communication between workers. The employees of different departments can see all the tasks, documents pending approval and always know what is going on. Also, we are planning to add a portlet featuring the university's current news and a general time schedule that would display all the major events.
– How many document are registered daily and what kind of document flows are there?
– Denis Semerikov: Counting the incoming, outgoing and internal, there are about 150.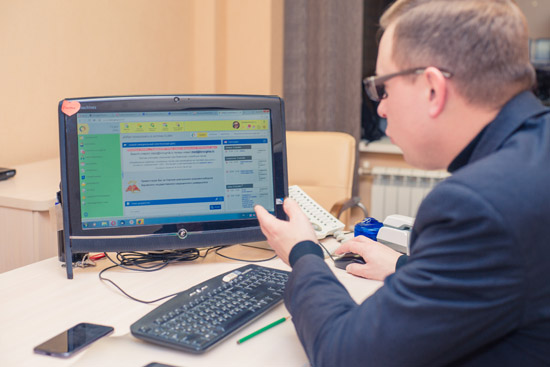 – What processes are you using?
– Denis Semerikov: At the moment, we have automated all the standard document management processes: registration, information, consideration, approval. Most of the document flow below the "Principal – Vice-Principal" level is handled only electronically. If paper documents are needed for some sort of inspection, they are printed.
The "Acquaintance" process is used the most, due to its specifics. It's very popular. Since we usually send a document not to certain employees but to departments, we created such user groups as "General Medicine Dean's office", "Anatomy Department", "HR Department", "All Departments" and so on. When the process is started, the system automatically assigns hundreds of acquaintance tasks to the selected users.
ELMA has become our "internal consultant" where the employees can find any information that they need for work.
– Which system tools do you use most?
– Denis Semerikov: Some of the most used features are "Report on documents pending control" and "Report on schedule compliance". These tools are real lifesavers. It used to take us half a day to prepare such reports. Now, it only takes a couple of minutes: you just configure the filter, select a form and ELMA automatically creates the document.
We have configured pages with Overdue and Control filters that show us how the employees are completing their tasks. The access to these pages is available only to the Document Support Department. This really helps us in our work!
Apart from that, we use ELMA Agent a lot: we edit documents directly on the server and send documents straight from scanners to their pages in ELMA. This works very fast.
In records management the control is very strict, we say that a document is the face of an organization. When we receive a document from another organization, we can always tell how well they handle document management. Our goal is to ensure that every document in our University is always issued in time and in its best version. ELMA helps us achieve this goal.
– How did the employees react to having to work in ELMA?
– Denis Semerikov: We knew that it was impossible to please everybody, so we just started doing the job.
In September 2017 we did an anonymous questionnaire survey and found out what exactly the University employees thought about the system implementation. Out of 270 employees, about two hundred participated in the survey. The results pleasantly surprised us:
"How do you feel about the implementation of ELMA?" 73% of users replied "positive", 17% — "neutral" and only 5% — "negative".
"How frequently do you use the system?": 69% replied "every day".
"Do you like working in the system?": 72% of users said "Yes'.
"How has the amount of paper document sent to your department changed?" 59% of the employees think that is has reduced, 29% have not noticed any differences and only 6% said that the amount had increased.
"Has it become easier to comply with the due dates for document processing?": 58% of users said "Yes".
"Do you encounter any difficulties when using the system?": 58% said "No".
"Do you think that additional training is necessary?": 30% of users have already mastered the system's features, 47% — manage to deal with arising questions in the course of work.
– What are your plans for developing the system in the future?
– Denis Semerikov: We plan to increase the number of users, integrate ELMA with other IT tools and add new processes. We have been working with ELMA for a year and a half and I have come to realize that we are not using all the capabilities of the system. I am grateful to the departments that help us find new ways to apply the system.
For example, a while ago, the University switched to "effective contract", meaning that we started evaluating the employee performance by certain indicators over a period. The academic and administrative staff report on the number of issued scientific articles, patented products, completed tasks, and so on. Maybe we will create a corresponding process in ELMA.
My task is to make sure that most of our employees start working in ELMA, filling it with documents, news, and photos.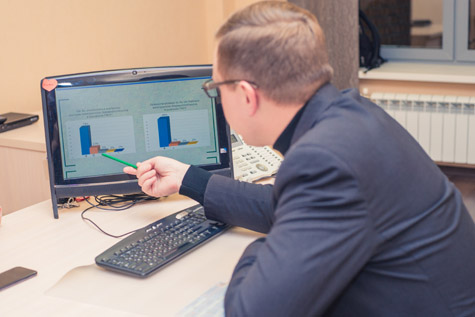 – Tell us about the major results of ELMA implementation and document management automation
– Denis Semerikov: Implementation of ELMA made things easier, especially for the administrative staff and secretaries. Here are some of the benefits that we gained:
We automated the operation of the Document Support Department. During the last one and a half year, we have processed more than 5 thousand incoming documents, 5 thousand outgoing documents, and more than 8 thousand memos involved in our main operations and educational process organization.
We centralized the registration of documents.
We created an internal portal for communication between the University's employees.
We significantly increased the speed of document processing (before, it used to take a document more than a day to go from one executor to another. Now it is done in less than a minute, and a corresponding decision is sent to the departments).
The schedule compliance has improved dramatically! ELMA constantly reminds the users about their tasks.
These results were confirmed by an anonymous survey:
41% of users have noticed that the time for document search has reduced;
38% of users have noticed that document processing has become faster and the employees have become more responsible;
35% of users have noticed that the amount of work with paper documents has reduced;
50% have noticed that the control over task accomplishment has increased;
46% have noticed that the number of overdue documents has reduced;
47% have mentioned the possibility to monitor documents on their route;
43% have registered the support of the complete document management life cycle;
– What would you recommend to those who are considering ELMA implementation?
– Denis Semerikov: We are the first university in Kirov to install ELMA, and I can say that it is perfect for optimizing processes of a state-funded company. If your organization needs electronic document storage, a unified portal for communication and document management automation, then ELMA is the right system for you.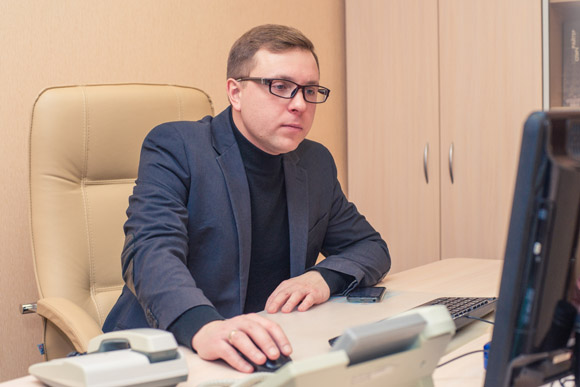 - Our goal is to ensure that every document in our University is always issued in time and in its best version.