I-Teco is one of the leading IT companies in Russia in software development, system integration, infrastructure solutions, IT outsourcing and consulting. In 2017, the revenue of the company was more than 30 billion rubles.
We met with Dmitry Antipov, the IT manager of I-Teco, and he told us about applying process management tools in a project-oriented business.
I-Teco
(Information Technologies)
Moscow
21 years in business
200 users
Have been using ELMA since 2013
– I-Teco is one of the leading companies in Russia (Top-500 of the RBC rating and Top-600 of RA Expert). What helps you in staying competitive?
– Dmitry Antipov: We have our philosophy and try to be as client-oriented and innovative as possible. This is not just a stereotype phrase or words from a marketing brochure, but a working approach that allows us to complete our projects and to progress. Customers often seek unique IT services, and we try to offer them our cutting-edge solutions.
For example, I-Teco was among the suppliers for the 2014 Sochi Olympics. We created and provided an innovative Unified Identification System for registering and identifying visitors.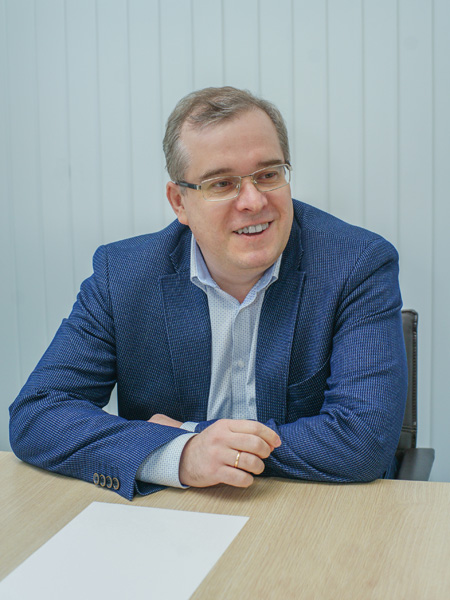 – Can you tell us more about the specifics of your work and the company's structure?
– Dmitry Antipov: We are project-oriented and have 15 regional offices in Russia and divisions in CIS countries. Our partner network includes more than 170 companies across the country, from Kaliningrad to Petropavlovsk-Kamchatskyi. More than 2500 experts work on offering high quality IT services to our clients.
– What is your development strategy and what projects are you planning to implement in the future?
– Dmitry Antipov: We are focusing on digital transformation, Industry 4.0 and technologies for industrial analytics. Amongst our priorities are blockchain technologies that we develop in the I-Teco innovation center in Skolkovo, and bringing our own products to market.
We wanted to set up a comfortable and paperless approval of different documents.
– What does the internal structure of the company look like?
– Dmitry Antipov: It is very complex, because we are constantly opening, regrouping and closing subdivisions. Often we gather teams with specific expertise for unusual projects. A project may require us to create a complex and extensive infrastructure for preparing and testing the solution.
– Let's talk about management. When did you decide to implement a BPMS?
– Dmitry Antipov: It was a long time ago, about 10 years.
In project management, business processes are usually secondary and often are not even formalized. This is related to the fact that projects are diverse and non-standard. Types of projects can be very different: just compare developing software to creating a data center. These projects have different stages and tasks. However, there are some fixed procedures where projects and processes correlate.
First, we implemented a document management solution from an international vendor, but after five years, we realized that it wasn't working for us, because we needed to automate and optimize approval processes and not just document handling. We started looking around and after comparing several solutions chose ELMA.
– What was important for you when selecting the software?
– Dmitry Antipov: IT business is highly dynamic, and the processes here change fast. When we understood that our document management solution was a bit clumsy for us, we decided that it was important to find a flexible solution that would allow us to modify the processes easily.
Judging by our experience and practices, we also paid attention to functionality. It was important for us that the system had capabilities for uploading documents, managing document versions and provided document search.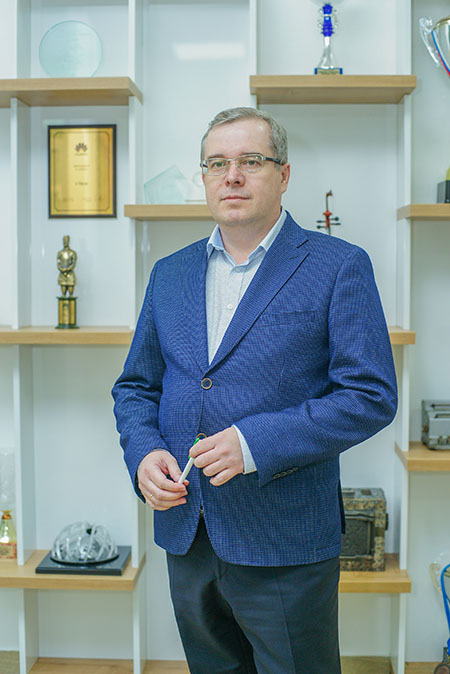 – What was the main goal during the implementation of ELMA?
– Dmitry Antipov: Set up a comfortable and paperless approval of different documents. In general, we wanted to automate approval of events by multiple approvers – contracts with clients, internal documents, budgets and business trips.
This was our main goal because most of our employees work directly with the customers. Engineers are always on the customer's premises deploying the solutions, and managers are communicating with both the customers and the engineers. It is impossible to gather all of them in one place, so when it is necessary to involve more than two or three employees in one process, things become very complicated.
– How did you incorporate ELMA into the compelx network of your corporate solutions?
– Dmitry Antipov: It was quite fast; we did it in just three months. We signed the contract in August 2013, and at the end of October started accepting deliverables
– How did the implementation project start and how did it develop?
– Dmitry Antipov: At first, we did not develop anything ourselves, but we took part in setting objectives for process management. For example, during the first phase, we created the terms of reference. When the main approval processes were set up, a developer with proper experience entered the team. He worked as both a programmer and a project manager.
We added approval of business trips and procurement contracts (first with the customers and then with our contractors). Recently we set up NDA approval and approval of works across departments.
The latter is rather interesting. As I have said, there are many teams working in the company. One team can order certain work from another team or lend expert employees. For that, a special document is created, like an internal contract, where the scope and the price of work are specified.
We are now gradually adding processes for documents of other types. The company's internal structure is changing fast: new divisions appear, and we constantly receive requests for modification of process routes. We have many autonomous divisions, and they often have processes that are different from the processes of the holding company. We help them automate some of these processes. Setting up a process and using it non-stop for, say, four years just isn't our case.
Having exact requirements definitely adds to the project's success.
– How did the employees react to switching to ELMA?
– Dmitry Antipov: The reaction was quite positive, and everyone got accustomed fast. At first, we had our fears about the challenges of working with the new interface, but everything went fine. Also, we came to realize that ELMA is very flexible and scalable.
– What would you say is the main result of having implemented ELMA?
– Dmitry Antipov: We have automated and streamlined our approval processes. Employees can now make decisions online. All the top managers have access to ELMA even when they are on a business trip or away on vacation, and can participate in approvals if necessary.
In complex processes with many participants, the employees do not need to set up process routes themselves. The system either guides them or routes the document automatically, significantly reducing the chances of an error.
– What would you recommend to those who are considering focusing on process management?
– Dmitry Antipov: The main recommendation would be to understand well what the company wants to achieve, instead of relying on bits of advice from external sources. If the company who wants to implement a BPMS does not thoroughly consider all the requirements, it can be difficult to evaluate the project results. If in the beginning, you do not know what you want to achieve, at the end of the project you will not be able to tell if you have achieved it or not. Having exact requirements definitely adds to the project's success.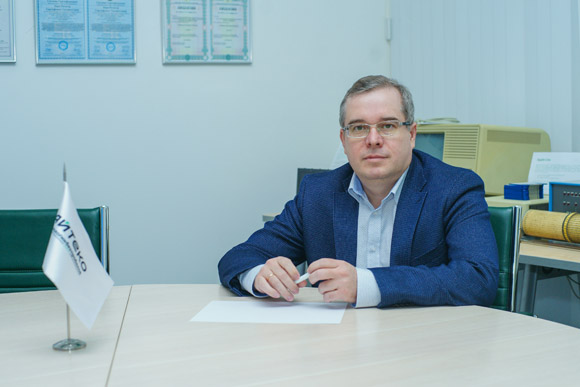 ELMA is used in approval processes, we use it to create reports, gather analytic data. All of this helps us make the right management decisions.
[/raw]