Creating a system for estimation of project costs in Ertle Stroy
Objective
Automate the estimation of project expenses in a company engaged in the construction of production facilities, agri-food facilities, logistic centers, and department stores.
Solution
Basing on the ELMA BPM platform, the experts at Ertle Stroy created a system for estimation of project costs. It automatically sums up the costs of construction: Ertle Story employee salaries, outsourcing fees, costs of logistics and business trips.
The system has automated the main document management and HR processes; CRM tools, reports, KPIs and metrics have also been set up.
Result
The financial risks have decreased due to creating a database of contracting organizations, control of the amount of work completed and the quality of its execution.
The delegation procedure has been simplified, and the speed of task execution has increased due to production and document management automation.
The company has expanded and has opened new branch offices in Poland and CIS countries.
Before founding his own company, Ignace Haertle, an engineer from France and head of Ertle Stroy, had worked in large construction companies such as Bouygues and SNC-Lavalin. In this interview, he told us about the specifics of construction processes and peculiarities of their automation with BPMS.
Construction, Kiev
Kiev
30 business processes
2000 transactions per month
200+ users
Have been using ELMA since 2015
With ELMA
20+ simultaneous projects
4 new branch offices in Poland and CIS
– For more than ten years, Ertle Story has been working in construction in CIS countries. Why did you, a French engineer, choose this market to start your business?
– Ignace Haertle: Before founding my own company, I managed projects in large companies in France and knew that the European market did not have much space for new participants. The CIS market was less saturated, I saw a great potential from the point of view of natural, human and territorial resources, and counted on my managerial experience and the use of European technologies.
– Did things work out as you expected?
– Ignace Haertle: Yes, I am sure that it was the right choice. In 2012—2015 we demonstrated fast growth: from a dozen of employees we grew to several hundred. We began to offer more services: started doing construction work, turnkey projects, and master contracts, and started to manufacture reinforced concrete constructions. The number and the scale of our projects significantly increased. I think that in France we would not have been able to achieve such growth and dynamics due to strict market sharing.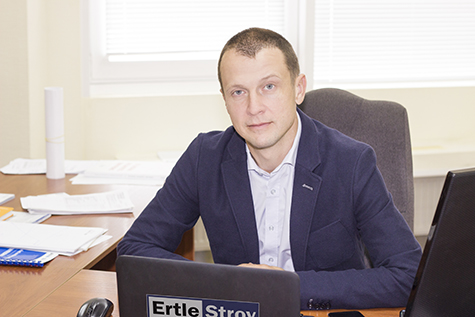 – How do you manage to grow the number of projects and employees?
– Ignace Haertle: Due to well-established task delegation and better control of business. In 2015, we started thinking about purchasing a tool for aligning and automating our processes. After having studied the market, we chose ELMA.
– How much time did it take to set up the system?
– Ignace Haertle: Not much. Two years passed from the moment that we purchased the platform until I was able to start launching our basic project processes. We did a lot of customization and now we almost do not use the built-in modules. Such flexibility is the main advantage of ELMA. It suits us perfectly as an integral platform where we can configure our own processes.
– What work did you accomplish?
– Ignace Haertle: We had an important task: to create a system for estimating project costs that would take into account fees paid to contractors, work orders according to timesheets, as well as business travel and logistic expenses.
It was difficult to set up the conversion of all items into money so that the final document automatically summed up "apples" with "apples" and not "wages" with "non-cash payments".
Now the system shows all the expenses. For example, the accountants register salaries in ELMA: the program converts the salary of an employee to the required currency and adds it to the total cost of the project.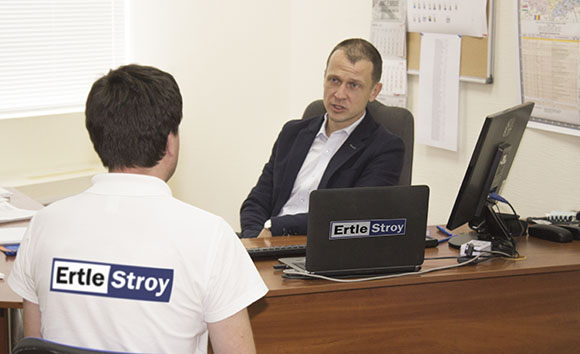 – Was it really necessary to create such a complex solution based on ELMA?
– Ignace Haertle: Yes, we needed this tool due to sector-specific issues. Although Ertle Stroy is a multi-functional company, we do not offer all kinds of construction services and therefore a part of the work on our projects is done by our contractors. We have 20-30 projects going on at the same time, and the work that has to be done is very diverse. Moreover, the construction sites even in one country can be very far away from each other. Every day we have to intensively calculate all the rates and volumes of contracts.
Construction requires rigorous control because of all the risks. ELMA has helped us increase our financial security. When we engage a contractor in a project, our employee makes an entry into the system about the deal, specifies the cost and the scope of work. This way we form our database. Then there is the approval procedure during which we compare the contractor's prices with the prices in the database. If the deal is approved, once the work is completed, our employees check if the amount of work corresponds with the specified scope. We try hard to take into account and control all the project details.
We can now take up more projects and keep them under perfect control.
– Did you engage outside experts for developing the processes?
– Ignace Haertle: Yes, sometimes we did, when programming was required. For example, we had trouble configuring the counter in the Commercial Proposal process and needed help of a developer. Also, in the Invoice Approval process, I wanted the scanned invoice to be displayed at the process start. But in general, the processes were configured by our expert.
– What are the main processes that you use?
– Ignace Haertle: We use mainly the document management processes: "Approval", "Consideration", "Acquaintance". We also use the CRM application and those processes that we have added ourselves – "Commercial proposal", "Payment", "Invoice", and some HR procedures.
– How did your employees react to starting to work in ELMA?
– Ignace Haertle: This was actually one of the main positive effects of the implementation. It often happens, especially in CIS countries, that after a company implements a new technology, instead of benefiting the employees it actually gives them more work. In the beginning of the ELMA project, I was afraid that people would start working for processes and not processes for people. But that didn't happen. The system quickly started helping the employees. Probably, this was possible because we limited ourselves to two-three processes for most of the staff.
We try hard to take into account and control all the project details.
– What feedback do you receive from the employees? Do they participate in the improvement of the processes?
– Ignace Haertle: Mostly they don't. You see, at first, we were open to all new ideas, but when we began to implement them, things started to get out of hand. Many processes turned out to be useless. Now we are more careful about changing and introducing new procedures, and everything works well. However, I would be happy if the employees participated more in bug hunting.
– What are the main effects of ELMA implementation, in your opinion?
– Ignace Haertle: The system turned to out to be very effective for us! It allowed us to regulate and scale our business. With ELMA, I can see what is going on in the company in real time. We can now take up more projects and keep them under perfect control. We can see where problems may appear, and where things are going well. Financial security has also increased.
– What are your plans for developing the system further?
– Ignace Haertle: We keep working on organizing document management and creating a database for processing large volumes of information.
– What would you recommend to those companies who are considering process management with a BPMS?
– Ignace Haertle: Such software is definitely useful for growing businesses. When our company was small, I myself gave orders for deals and payments. But as the company grew, we had to rework the decision-making procedure, because we started working in different places and I was away a lot of the time. ELMA helped us align all the procedures for our employees, and delegation became more convenient. Today we have all the routes configured and thoroughly described: an employee does not have to interpret the task, he or she simply selects between the two options offered by the system.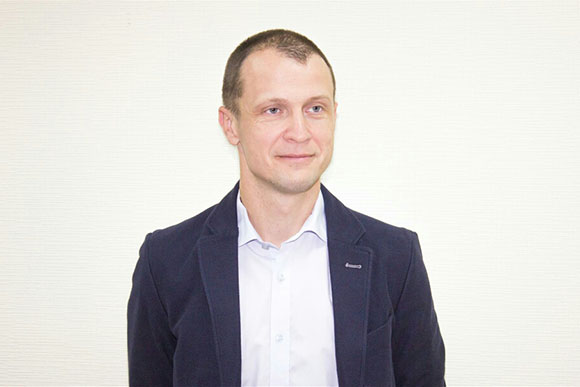 With ELMA, I can see what is going on in the company in real time.