Business Process Management Systems. Market.

The BPM Systems market has shown stable growth for the last 5-7 years. Analysts predict the market growth for at least the same period of time.

In its early days the market offered flexible modeling systems with many capabilities. But now you can find more ready-to-use solutions and business process models. This is a viable transformation, because it speeds up and simplifies implementation process. With the modern systems, the implementation process comes down to adjusting a system and processes to a company.

Creating localized contents and a localized product is one of the features of ELMA partnership program. Briefly speaking, ELMA is supplied along with ELMA Store, which contains processes and process packages in the customer's mother tongue. ELMA general partner and local partners fill ELMA Store with contents. ELMA Store is integrated with ELMA, the system has component creation (BPM Apps), publishing and licensing mechanisms.

You use your experience to create end-solutions for the customers, instead of developing a platform. It saves plenty of time and increases the quality of the offer.

However, there is one obstacle on the market today.

Almost all the contents (processes) are in English, while local customers need them in their mother tongue. Applicability of the content in a foreign language is very low - as the result, implementation requires modeling processes from the ground up.
ELMA: Gestion du rendement
ELMA: Gestion électronique de documents
Approbation de l'achat
Demande du client
Gestion des contrats
ELMA ECM + pour iPad

ELMA CRM+
ELMA Proyectos+
Gestión de Recursos Humanos
Aprobación de contrato
Contratación de empleado
ELMA: Gestión del rendimiento
ELMA Franchise
ELMA Store is only a part of the partnership program. The program is rather a franchising process – we provide you not only with the product and promo materials but also with ready-to-use processes and software for running a business of selling, implementing and servicing ELMA.
That is another advantage – you receive a business model and instead of spending your time on creating an infrastructure (it is supplied with MS Azure) you engage in promotion and business, i.e. invest your time and resources in the most important directions. You need to localize contents for cooperative promotion of ELMA on the local market. We do not sell ELMA licenses directly. All financial flows from ELMA sales go through ELMA General Partner in the country.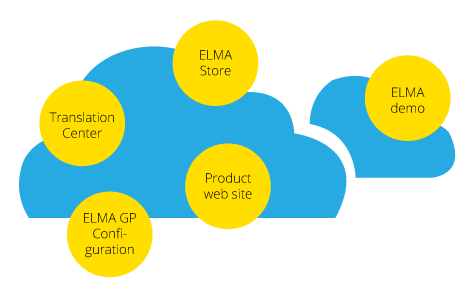 ELMA Partnership Structure
ELMA partnership model has two levels. The
General Partner 
is responsible for localizing and promoting ELMA in the region. All financial flows go through them.
A Partner is a company, which implements ELMA software for their clients. It cooperates with the General Partner and gives them a share of profit from selling ELMA licenses. A partner has no liabilities, except for fulfilling their contract obligations on software implementation.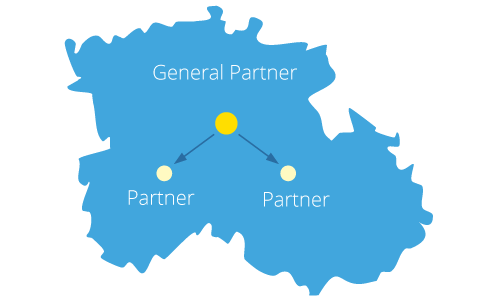 Why is it beneficial?
General Partner
The BPMS market is far from saturated. To create a good offer, which ranks high on the market, you need:
A high-quality product
High-quality implementation
We give you the first item and help you with the second item.
Partner
The principle earner for any integrator is payments for software implementation. A partner obtains software and localized solutions in ELMA Store. It simplifies the implementation significantly and increases profit from each sale.