On April 5 the first ELMA DAY took place in the Technolpolis "Moskva" Congress Hall. The subject was "Best practices of digital transformation". There were more than 200 participants, 4 expert speeches, and 9 business process automation projects. We gathered together to discuss the most interesting cases of digital transformation and share our experience with those who are planning to set up process management in their company.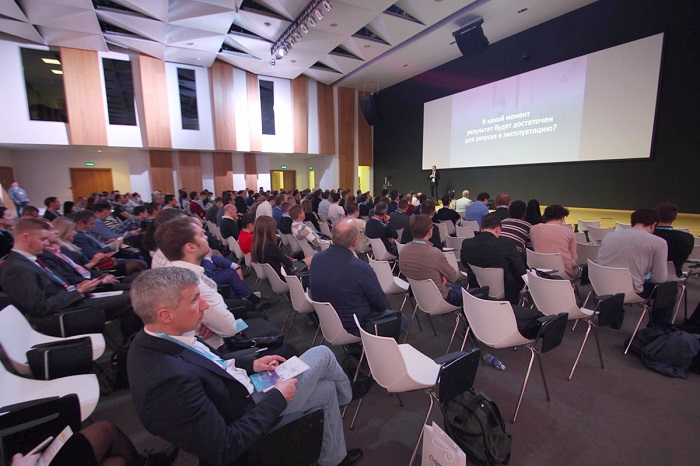 The first section of ELMA DAY we dedicated to technologies and methods of business process management.
Alexey Trefilov, Director of ELMA talked about the attributes of efficient process transformation powered by ELMA BPM; Dmitry Oparin, Operating Officer, shared the patterns for implementation of a BPM system. Andrey Chepakin, Head of Sales who is also the host of a series of popular webinars called "Business Processes for Grown-Ups" talked about rethinking and reengineering a company's processes.


Alexey Trefilov, Director of ELMA
"Process transformation is not just a trend but a powerful resource. At ELMA DAY, we tried to gather the most interesting cases and create the most comfortable conditions for communication and discussion. Amongst the participants there were representatives of banks, aviation companies, real-estate developers, design institutes, insurance companies, logistics and other organizations. We tried to create a space where all up-to-date knowledge on automation could be pulled together, and we did it!"


Andrey Chepakin, Head of Sales at ELMA
"Events like ELMA DAY are very important for communication. I am glad that we were able to meet with completely different market participants. There were business representatives, experts, integrators, and our partners, each with their unique view on process transformation. Exchanging such experience is very efficient".
Amongst the experts that were invited to ELMA DAY were Konstantin Karapuzov from ABPMP Russia who spoke about the trends of BPMS development, and Vitaly Eliferov, leading consultant from ELKOD who offered his view on business processes as components of a company's architecture.


Konstantin Karapuzov, ABPMP Russia
"Everyone talks about digital transformation, the government supports this course. For many companies, digital transformation is a way to be competitive. It is a good thing when a vendor creates a possibility to talk and exchange experience and knowledge; it helps us understand which way the digital transformation practices are heading."
The main goal of ELMA DAY was to take a look at the most illustrative BPM implementation projects and the results of such business transformation. In the main section, we reviewed the cases of Proton-Electrotex, Vesta Bank, Neiva Bank, Kapital Bank, EPAM, LANIT BPM, MSP Bank, KADVARUS, CMD-Soft.
In the demonstration zone of the conference, the participants were able to take a look at digital solutions based on ELMA BPM: free and premium modules that automate the operation of different departments and combine specialized features with the advantages of the process approach.
The following solutions were presented:
• ELMA Service Desk
• ELMA HR
• ELMA Procurement
• ELMA Project Conveyor
• ELMA Goal Management
The solutions from Impelteh, Lanit BPM and R&M Group were also presented.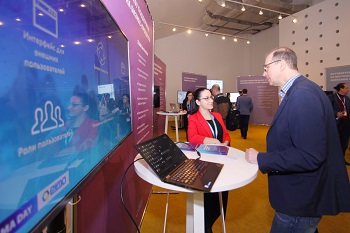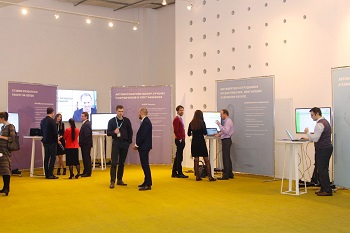 There was a separate section for ELMA partners and a workshop on updates of the partnering program for the year 2018. Sales and marketing were also discussed.
We are grateful to every participant, to all the speakers and, of course, to the partners of our company. We hope that the conference was useful and beneficial for you. We are sure that next year there will be even more interesting cases from the leading companies. We will be happy to see you at ELMA DAY 2.
Subscribe to our channels in social media to receive the latest news!