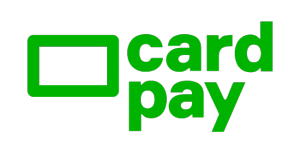 CardPay is a European e-commerce company that processes online payments in 12 currencies and works with VISA, MasterCard, UnionPay, American Express and other payment systems. To optimize the sales processes and maintain the high level of customer service, the company has implemented the ELMA BPM system and its ELMA CRM+ module.
The ELMA system is integrated with the company's website, mail server and JIRA that is used to organize and control project work. This allowed creating a single information space for sales representatives and customer service representatives.
ELMA provides:
1. Reception, registration, and processing of incoming requests.
2. Storage and search of customer data and history.
3. Faster resolution of issues related to the connection of payment services.
4. Easier communication between employees.
5. Possibility to evaluate the workload of employees and control customer service efficiency.
Two sales funnels were configured, one for sales representatives and one for account representatives. The permissions to access data stored in the system are different for different departments.
When a sales funnel stage changes, a corresponding business process starts: New Lead; Contact Made; Follow up; Send Commercial Proposal, and others. In total, there are seven business processes linked to the funnel stages, and there is a process for handling incoming e-mails.
The New Lead process starts automatically when a request is received on the website, or it is started manually by a sales rep. A customer page features contact information, information about the deal, and Mail (Inbox and Sent) tabs. When working with a customer, the sales rep can view all the e-mails sent to or received from the customer.

New Lead process model
Creation of commercial proposals is also automated in ELMA. A Cooperation Proposal object was specifically added to the system to store information about the company's services, plans and business terms and conditions. When a sales rep creates a commercial proposal document, the system automatically adds the necessary data and creates a pdf document, which is then sent to the customer.
When it is time to connect a customer to a service, the sales rep can assign corresponding tasks to employees from other departments in JIRA by using the ELMA interface. There is no need to switch between different IT systems. ELMA checks tickets in JIRA every 2 hours and notifies the sales reps about the current work statuses and new comments.
With ELMA BPM, CardPay has increased the speed of connecting payment solutions. ELMA provides fast access to customer data, information on deals and project history. It also allows assigning tasks, provides means for efficient communication between employees, ensures control of current work status, and sends notifications to assigned users.