AstraZeneca is an international biopharmaceutical company. The Russian branch of AstraZeneca has a workforce of more than 1,400 employees from 73 Russian cities. The company was looking for an alternative to more complex and expensive service they used for process automation. The first step of ELMA BPM implementation was the automation of processes related to vacation leave management.
The scope of the automation project has included:
Configuration of the system web portal to ensure a convenient workspace for the employees;
Implementation of the processes associated with the vacation leave management: automatic generation of annual vacation schedule, business calendar, processing of leave requests;
Automatic calculation of vacation leave limits;
Integration with ERP and HR management systems;
Custom reports;
English and Russian interface.
Before ELMA was implemented the company used different IT systems for the vacation leave management. Each manager set up a vacation schedule for his or her team members making it difficult to consolidate data. The ELMA BPM system has become a tool to unify and automate all vacation leave management processes of the company.
The system automatically checks the data for each employee and counts the vacation limits (taking in account public holidays and days-off). Using this information users plan their vacations in compliance with the calculated limits. Managers have access to all information entered by the employees and can approve the vacation schedule or send it back for revision.
To make user interface even more convenient, the Vacation Limits portlet was created. This portlet is an information window where users can check any data related to the vacation (limits, duration, statistics for the previous period, etc.)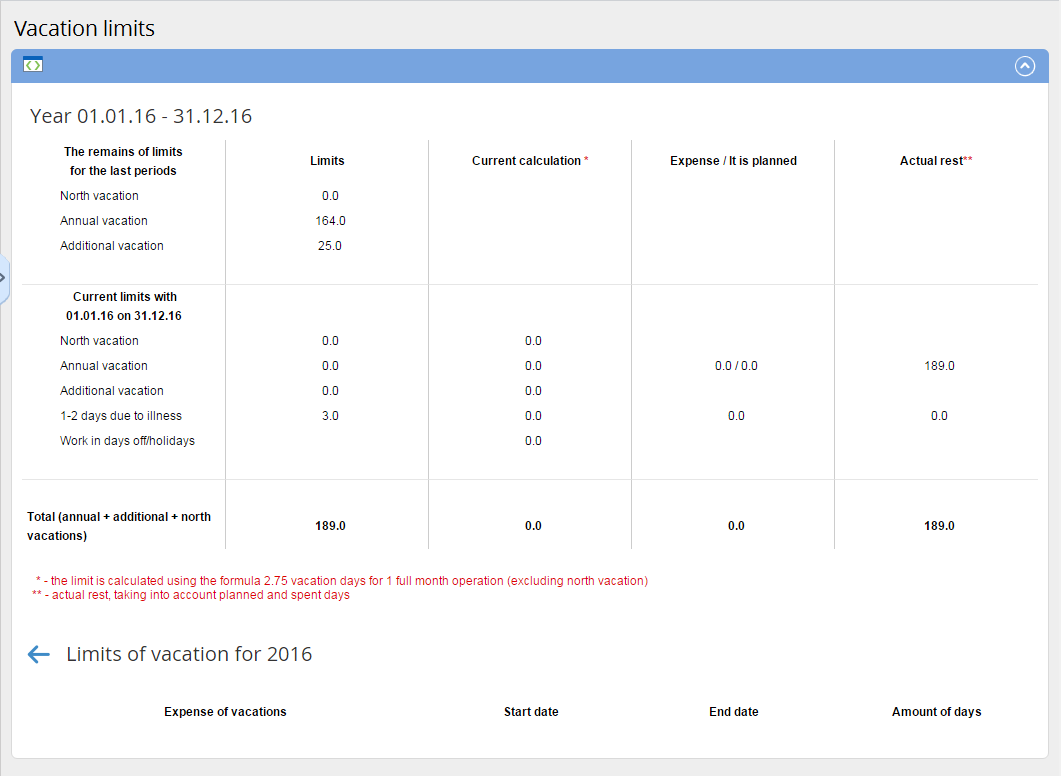 We congratulate "AstraZeneca Russia" with the completion of the first stage of the large project dedicated to HR-department automation. At the moment the KPI management and funds management processes are in the final stage of implementation. We will keep you informed of the progress and will describe the results in the nearest future.