The Unimatic engineering center works on development and implementation of automation projects in manufacturing, supplies metalworking machinery, provides maintenance and repair, and trains technicians of machine-building companies in Russia and CIS.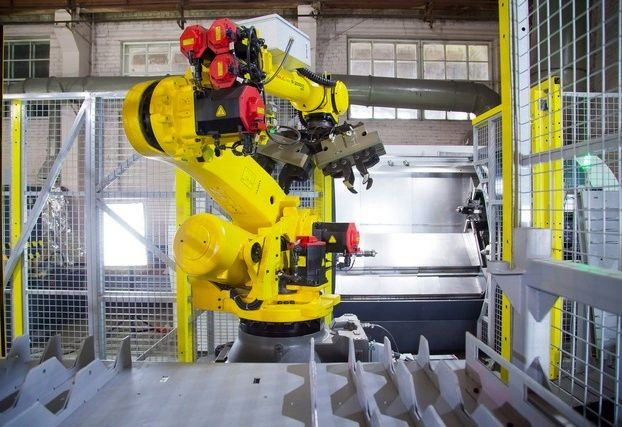 Robotic module designed in the engineering center. The photo is courtesy of Unimatic.
For further progress, improvement of customer experience and development of new areas of application, Unimatic has created a unified information system. The main element of this system is ELMA. The ELMA platform solves the issues of interaction between departments, control of due dates and transparency of task execution.
Oleg Fishelev, the head of implementation on the side of Unimatic, says that the main advantage of ELMA is its integrity in solving project management problems, task control and document flow management. ELMA includes features of CRM, project management, EDM and business process design.
Apart from the integrity of the platform, other factors contributed to the success of the project: migration of all the accumulated data and integration of ELMA with the corporate accounting system based on 1C.
The implementation of ELMA lasted for three months including testing and putting into operation