Our Mission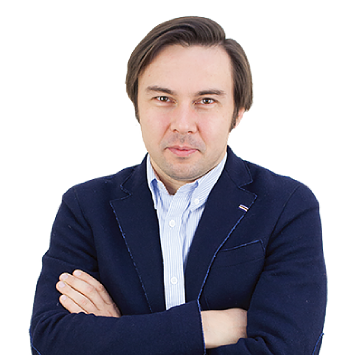 We provide our customers with an elegant and convenient tool for business process management. Our goal is to make it easier and cheaper for the customers to run businesses and stay competitive.
We want to drive business process management to the next level, that's why we've created a BPM platform that combines professional ECM, KPI, CRM and Project Management tools.
At the same time, we keep focus on simplicity and flexibility, to make sure our customers have the best experience with our products. For us, that means that we carefully consider their needs, anticipate their future demands and deliver beyond their expectation.
Timeline
The idea to create ELMA first came to the company's founder, Alex Budin, back in 2006. Since then we have come a long way and today we are proud to say we are the leader in the CIS market of BPM software, having more than 700 customers in 12 countries.
2006




ELMA begins.

A small team of committed specialists starts developing ELMA.

2007




First release.

On December 19, ELMA 1.0 is released and its potential is obvious.

2008




First big customer.

The company signs the first big contract with Center Inc., one of the largest home appliances and electronics retail chains in Russia.

2009




100+ customers.

A new milestone – one-hundredth customer purchases ELMA.

2010




Microsoft Certified Partner.

Our company becomes a Microsoft Certified Partner.

2011




First Rep Office.

ELMA opens its first representative office in Kazan, the capital of the neighboring region.

2012




Mobile Apps.

Now mobile users can manage their businesses anytime from any place with ELMA mobile apps.

2013




100+ partners.

Each year ELMA Partner Network grows exponentially and reaches 100 partners.

2014




ELMA Training.

ELMA experts launch courses for the personnel and for those willing to learn more about business process management.

2015




100+ specialists.

What started as a small team of 10 developers, is now a company that employs more the 100 experts.

2016




ELMA Community.

Our goal is to make effective management available to every business, so we introduce the free community edition of ELMA.
Numbers speak louder than words
Meet the team
We are a team of committed professionals who share common values and are passionate for innovation, excellence and good service. We are experts in our areas and we are ready to put our expertise to work for you.
Each of us contributes to the development of the company and together we deliver a high-quality product that helps our customers achieve their business goals.
We set ambitious goals and achieve them no matter what obstacles we face!