VestaBank: the cost of processes is a bank's competitive advantage
The Markswebb agency has published the results of the Business Banking Fees Monitoring 2018. It analyzes fees that small businesses in Moscow and Saint Petersburg pay for online banking services. The leader amongst the banks who offer the best conditions for entrepreneurs is VestaBank, a long-term customer of ELMA.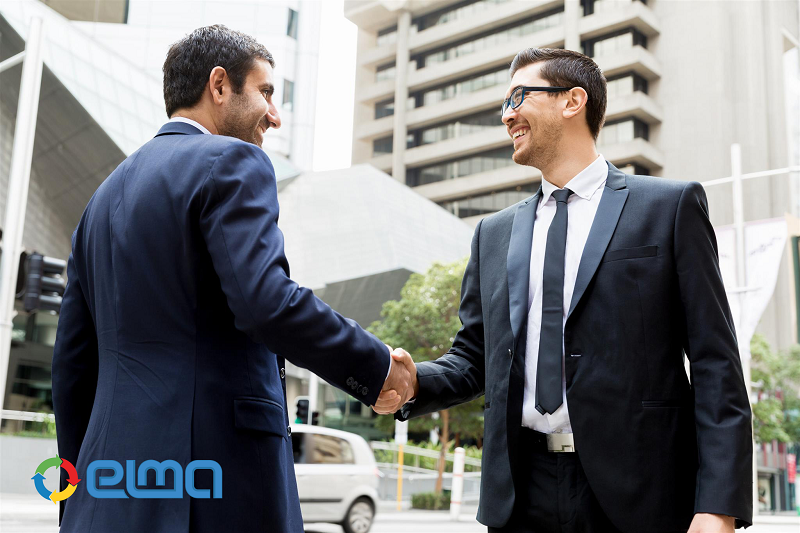 The Chairman of Board Viktor Zhidkov talked to us about the bank's formula for success that allows them to compete with the largest federal financial institutions.
— In the Markswebb rating, you share the top position in fees for freelance entrepreneurs with Sberbank. Sberbank is a state bank with vast capabilities. What makes it possible for VestaBank to be competitive?
— We are happy to be at the top of the Markswebb rating together with large federal-size companies. We are not a well-known brand, so we had no other option than to compete in prices. We wanted to define our services as available to a large number of entrepreneurs and microbusiness because for them the cost of payment and cash services is very important.
We decided that we had to fight hard and use all the possibilities, make a service both profitable for us and accessible to the entrepreneurs. There was no other way to succeed.
"When creating a service, it is crucial to make it both beneficial for the customer and profitable for us."
— What part does process management play in the development of VestaBank services? Does it give you a competitive advantage?
— In order to be able to offer low prices to small businesses, we need well-organized processes. We always look for ways to optimize operations, and we use the trial-and-error method to test our solutions: we open a certain number of accounts and see how it all works out. Only then we offer new services to the customers. At some point, we reached the limit of our capabilities and we knew that we needed serious changes if we wanted to go to the next level. These changes became possible after we successfully implemented BPM, and here I must give credit to ELMA developers.
We implemented the system in 2016. We came upon each other at a great moment: we were looking for a platform for our processes while ELMA was closely examining the banking sector. After implementing document management, we thought that it would be great to use this platform for our main process – our product for small and microbusiness.
We were pleased to see a partner in ELMA. We developed fast because we could see the opportunities and advantage that we could give each other. We really liked the fact that managers of ELMA were easy to reach, and the price was good too. Today we cannot even imagine how things would have worked out if it hadn't been for the process management approach.
— Is VestaBank a digital bank? In your opinion, how fast are your processes becoming digitized?
— At the moment, I would rather not use the term "digital bank". Right from the beginning, the sequence of actions in our processes was pretty rational. Therefore, when we started optimizing the procedures and customer experience, we found out that our processes could well be called digital to a certain extent. Here is what we found interesting: when our employees saw how well BPM worked for our main product, they proposed to digitize our internal services, internal and external operations and regulatory processes.
Probably, one day we will become a digital bank fully. Today, the speed of digitalization depends on our financial possibilities. Unfortunately, our funds do not allow us to invest much and do many implementations. It is important for us to stay flexible, and we aim at getting the return on investments in the short-run. Still, we are constantly speeding up the digitalization and it has become an integral part of our business.
— How do you see the future development of the bank's processes? Do you plan to scale the BPM system and apply AI and RPA?
— Well, the more you have, the more you want. Of course, we closely examine everything that is happening in the IT market in terms of banking services. Some things just seem unreal, while other solutions are applicable and we try to see how they can be used with our product. Let me say once again, we are very careful with our investments; we cannot invest in many different things at the same time. Therefore, we implement solutions only when they become mature and accessible.
Of course, there are certain promising trends that we are gradually trying out. For example, we are attempting to use AI for analysis of customer operations; but it is still at the stage of experimenting and not actual operation.
Stay up to date with company news and receive notifications of new posts