Why your KPIs don't work (and what to do about it)
There is a lot of talk about KPIs, and we almost feel obliged to use them in business. KPIs are supposed to help you measure your product's performance, however, often they just do not work.
If you have a feeling that your KPIs are not as beneficial as everyone says they should be, there is a chance that they were badly implemented and not translated to your employees.
Want to know how to implement winning KPIs? Keep reading.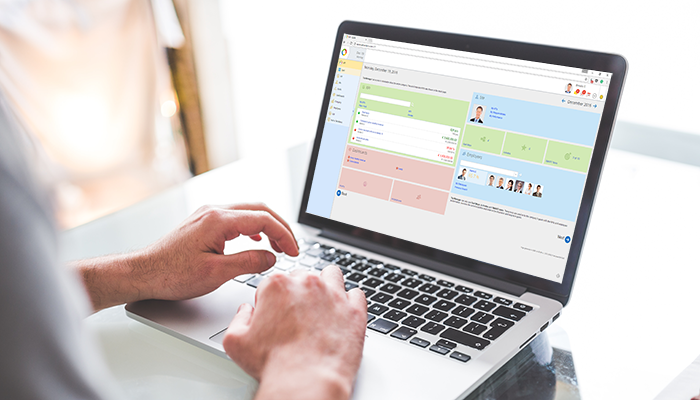 When developing a KPI, there are things you must take into consideration. What are the typical characteristics of a good KPI?
It is essential that your KPI is linked to your business goals. Do not measure just for the sake of measurement, measure strictly according to your business objectives. For example, align a "How many excavators we sold this month" KPI to the "Increase number of sales per month" objective; and the "Defect Percentage" KPI to the "Increase quality" objective.
Your KPI must be simple to understand and to measure. If your team understands what their KPI stands for, they can work on it and bring good results. Your employees must know what exactly is being measured; otherwise, the KPI will be useless, because no one will really pay attention to it.
It must be relevant. A KPI must be controlled by appropriate employees. That is, the "How many excavators we sold this month" KPI must be controlled by a sales manager, not a technician. This way, your employees will be able to focus their attention on what is important, and the measurement will be more exact and effective. Make sure that your employees know how exactly they can benefit the KPI: they must feel like their contribution is valuable. For example, if an expert from technical support is supposedly working on the sales growth KPI, they might not really feel capable of influencing the KPI, since they do not see how exactly their work is linked to the total number of sales. On the contrary, an overall customer satisfaction KPI could be much more relevant.
It must be comparable and measurable. You need to compare your KPIs over time, analyze them and be able to react. Make sure that your KPIs are not vague and general, but are based on exact goals. "Cost per lead" and "Number of new customers" are good examples, while "Improvement of work" simply will not do the job.
It must be timely and reportable. Your KPIs must be achievable within a given timeframe and always reported on time. Without a timeframe, a KPI has no meaning, and not being informed on time means that you can't really make use of the KPI.
It must be visible to all your employees. This way you will be giving them a clear direction as to the goals that your company wants to achieve, ensuring high engagement. Keep in mind that having your KPIs displayed as, for example, bar charts, makes it much easier to analyze them and make decisions, so think about a software program for that purpose.
Now consider all these things and revise your KPIs. Chances are you will get rid of half of them!
First, think about the strategic goals of your business and your plans for achieving them. Since KPIs are supposed to drive the company towards accomplishing the goals, make sure they are important and are linked to your business.
Second, do not forget about your team – they must have a perfect understanding of what the KPIs are for since they are the ones who actually work with them. Explain how the KPIs are aligned with individual and departmental goals.
Third, choose KPI visualization software. Staring at a bunch of charts and not knowing what they mean can be frustrating. Find an application that will display your data in the most convenient and comprehensible form. Some applications can actually do a lot more than just display your KPIs – they provide automation, data collection and monitoring, which can bring your KPI management to a totally new level.
Conclusion
For KPIs to deliver the most value to the organization, they must be well defined, aligned to your business objectives, and translated to your employees, so that the team could focus on achieving the desired results. Winning KPIs ensure that your company acts together as a whole, working in the right direction, fully dedicated to the business objectives that you have established.
If you want to learn more about KPIs, their alignment with the business strategy, and application in the Balance Scorecard, read our article KPI. Strategy. Fast Start.
Stay up to date with company news and receive notifications of new posts