BPM in retail business. One more step to success.
Today customers demand a lot more than they did just a decade ago. They want to reach your product across all the possible touchpoints (store, catalog, Web); they expect instant feedback and need the brands to be as dynamic as they themselves are.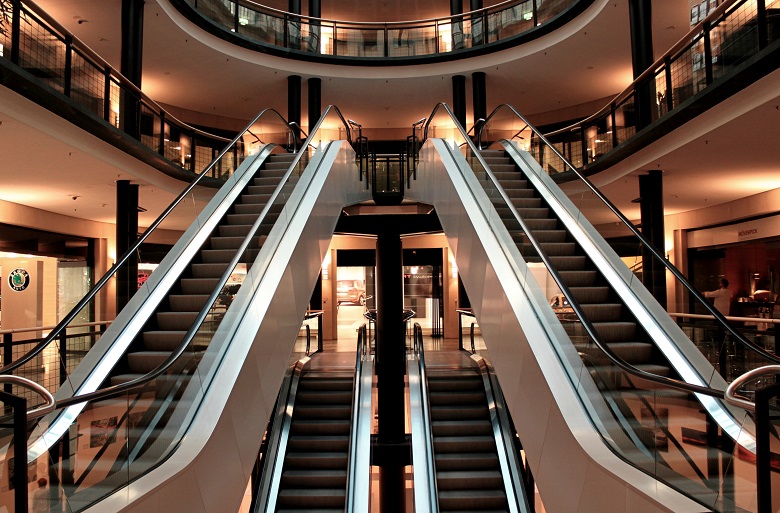 With all the technology around us, it is no wonder that the purchasing decisions are much influenced by the digital media, and this is something retailers must consider. Retailers have other issues to deal with too, such as market saturation, high expenses, customers with less income and poor customer loyalty.
To remain viable in such conditions, it would be wise to implement process management in retail business. Investing in a BPM system can pay off with a high ROI in people-centric processes, in processes that involve different departments or workgroups, in complex processes and processes with exceptions that are currently handled manually.
Optimization across various touchpoints
For customers it is important to be able to reach a product in all the possible ways: directly in the store, on a website, via a catalog or a mobile application. Retailers have to adjust their strategies taking into account that consumers make their purchases through tablets and smartphones, and under the influence of social media channels such as YouTube and Facebook. Constantly optimizing the touchpoints where the customers can reach your product is crucial for your brand. For that, you need to automate and unify your processes, identify the bottlenecks and make adjustments that would contribute to overall success.
Imagine someone places an order on your website for three pairs of red shoes. At the same time, a customer in an offline store does just the same. The store has only one pair, so they have to order the rest from the warehouse. Here is when things might get complicated if left unattended.
Someone forgets to call the warehouse, or the warehouse worker mixes up the order, or the delivery goes all wrong. You can spend hours and hours trying to find out who is responsible for all the chaos, but it won't really make a difference.
Meanwhile, an automated process makes sure that every person is assigned with his or her specific task, and provides exact information on the goods ordered. Moreover, it also shows you at what point things might get mixed up. With that information in mind, you can adjust the process and improve the customer experience that you deliver.
Collaboration and integration
If collaboration across teams, workgroups, and departments is set up well, the results are bound to be high. BPM makes it possible to align your processes and connect all the audiences in such a way that they are able to work together, communicate, create new flows and keep things under control.
Say, the procurement manager of a retail chain has to supply each store with a certain product. For that, they first have to find out what amount each store requires. Instead of sending an e-mail to each store, waiting for all the replies and then sending an order to the warehouse, the procurement manager clicks "start" in their BPM application. The system automatically sends out requests to the stores. After receiving the required data, the system sends an order to the warehouse and the logistics department in order to prepare and send the goods.
The process is totally hassle-free: the procurement manager in the HQ does not have to call or send e-mails to every other person involved; no data can be lost since everything is stored in the system, and all the responsible people are assigned with tasks to complete.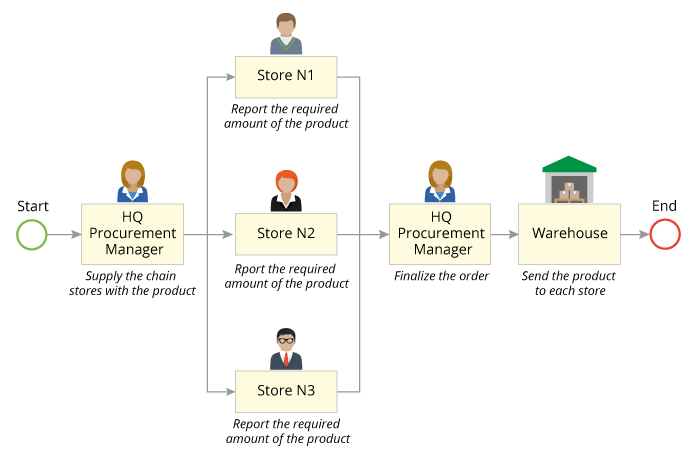 Real-time data
If you want to offer your clients the best customer experience you must always think about improving your performance, and that requires making right decisions. Right decisions require a lot of data, and BPM can be of great help here, providing you with real-time information about your pricing, inventory, promotions and loss preventions. Having all these data at hand, you can timely act upon it and archive the best results for your company.
Consider the previous example. Since the system stores all the data, you can get a report on all the goods supplied to the stores. You can instantly see how the customer demand varies and where the sales are higher. With all this at hand, you can take immediate actions, accurately plan for advance and overall have a clear picture of how the company is preforming.
Doing things fast and easy
Keep in mind that apart from the core processes your retail business includes many more: pricing, planning, logistics, marketing and so on. All these can be handled with BPM, and handled perfectly.
Also, every company from retail business to electrical equipment manufacturing has processes that eat up a lot of time, but can be optimized and automated for better work results. Consider such processes as invoice or contract approval, leave request, and handling of incoming mail. Often your employees have to perform too many steps in order to complete these tasks, such as tracking down the person who would read and sign a document, while this person might himself or herself be running around the office trying to find a lost letter. Again, BPM can be the answer here: you can automate and improve these processes so that they would only require attaching a scanned document and clicking "start" instead of calling, knocking on doors, waiting and wondering "is it approved yet?"
As you can see, with BPM retailers can reduce cost, improve customer experience, achieve business goals and boost revenues. With BPM, you can ensure the best customer experience with all the processes in your company performed flawlessly.
Email Subscription Enter your email address and receive notifications of new posts.
Stay up to date with company news and receive notifications of new posts