Stay on top of things with mobile BPM
We care about our businesses and want to make them grow, no wonder we are constantly looking for new tools to help us succeed. When business processes are concerned, there is always room for improvement. By 2020, globally there will be 6.1 smartphone users, so it is time to accept that the time has come to go mobile. Do not think that mobile BPM is for mobile workers only. In fact, it can empower the whole company, help streamline your processes and improve productivity.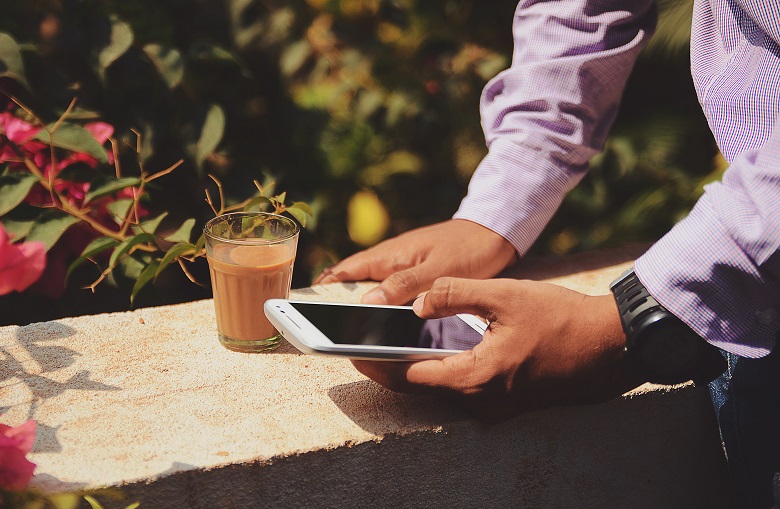 Real-time information and communication
There are processes that depend on fast access to information and real-time actions. With mobile BPM, such processes improve dramatically since employees can react and respond immediately, for example, read and approve a document without having to get to their working place. You can benefit from the text, camera, video and other functionality of mobile devices by integrating these features into your processes: capture data and upload photos to the company's server or use GPS to share a certain location if working in the field.
With mobile BPM, your decisions are always based on facts. Your phone or tablet gives you access to all the necessary corporate data, enabling you to make considerate decisions regardless of your location. Whether you are in a meeting, at a conference, or on the road, you can read a report, check the progress of a certain process, revise KPIs, or sign a document 24/7. What's more important, the business process will be executed as intended, no matter where you are physically.
Being online and on time is crucial for business. Mobile BPM lets you act fast, anywhere, anytime, empowering communication with your team, partners, clients and investors without having to depend on a workstation or laptop.
All these factors drive better business decisions and help increase profitability.
BYOD
Taking your BPM mobile means that your employees will use their smartphones and tablets for working purposes. The Bring Your Own Device (BYOD) policy allows workers to bring their personal devices to work, and it is a growing trend. There are certain advantages for your business here. First, BYOD helps you reduce costs: since employees use their own devices, you can save money on hardware and support.
Moreover, personal devices are usually more advanced, because people love newest technologies and invest in them, while companies usually cannot afford to pay for all the latest trends. Second, the employees are happy and more productive: working on a device that you have chosen for yourself is always better than working on a corporate device that was chosen by the IT department. As a result, employees are more satisfied with the working process, they work fast and feel more at ease with their personal device, knowing how to navigate it and use it at its best.
But don't get too overwhelmed just yet. The BYOD concept does have a weak point: mobile security. User devices can be hacked, lost or stolen; employees might leave the company, in which case you need to consider retrieving data from their devices. To keep your corporate data safe, make sure you have a well-defined information security and mobile security plan.
As long as you are aware of all the pros and cons of BYOD, you can definitely make the best out of it to suit your BPM strategy.
All-in-one and on-the-go
With just any device, you can do all your work in one place, without being tied to an actual working location. You can keep track of tasks, monitor processes in real time, manage your contacts, review sales reports, handle your projects, chat with your team, organize meetings and schedule events – all with just one mobile application. Surely, this kind of control over your business is tempting, and for good reason. Being able to work on your tasks, stay up-to-date with company news, and control every little thing while being away from the office is a powerful advantage of mobile BPM.
When choosing a mobile BPM platform or a web-based BPM application for your business, focus on those aspects that would benefit your business the most. For example, consider the BPM app's compatibility with different mobile operating systems and its performance on the devices that your employees use. Make sure that your workers get the best end-user experience and can use all the app's features for an even better result.
Mobile BPM can offer you a single interface for running and improving your business, and make your processes portable. Wherever you go, you can have all the data, KPIs and tasks with you. By streamlining and optimizing the workflow, you achieve better operational speed and performance.
Going mobile means more opportunities, higher profits and faster results. Keep up with modern technology and start expanding the boundaries of your business right now. Go mobile!
Stay up to date with company news and receive notifications of new posts