What is Customer Experience and 5 Ways to Improve It
There's been a lot of talk about Customer Experience (CX) lately. You've probably heard that providing seamless CX is the key factor to your company's success. Yet, for some, the term is still unclear. In this article, I´m trying to explain what CX is and describe 5 ways to improve it.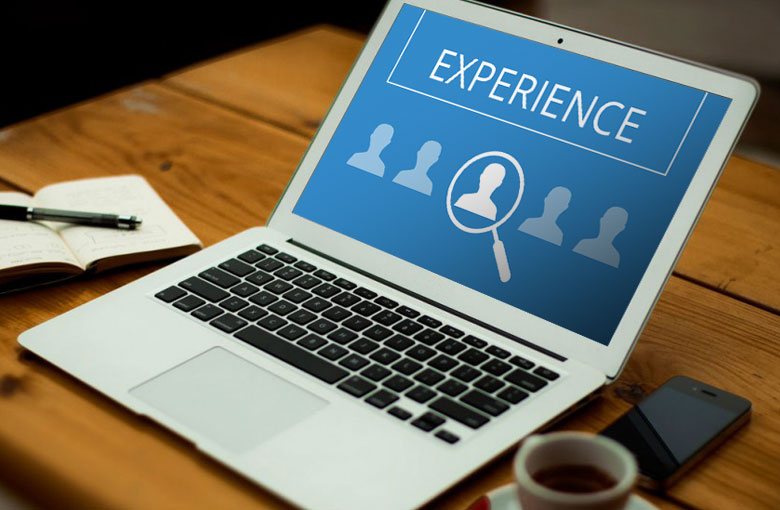 What is CX?
The first thing you should know about customer experience is that every company provides it. Your company does too, regardless of whether you do it deliberately. Customer experience starts from the moment people become aware of your product and continues throughout the entire cycle of being a customer. It is not about a single contact with your brand, it´s more about an "end-to-end" journey.
Every time you interact with your customers, through ads, on social media or by providing services, you leave an impression on them. CX reflects how customers feel about your brand or product. And it's up to you whether this feeling is good, bad or "industry average".
Does CX matter?
A business cannot exist without its customers – it´s an axiom. But today's customers are savvier, they know more, and expect more.
It means that today CX is more important than ever as it directly affects customer behavior and loyalty. If customers feel that you treat them properly, they will purchase your products and become your brand advocates.
What happens if a company fails to create good customer experience?
The answer is very simple. Customers will be frustrated.
According to a recent study, 67% of customers referred bad experience as the reason for crunch. 13% of unhappy customers will share their bad experience with 15 people. To the contrary, 72% of customers with good CX will tell 6 or even more people that they are happy.
Not surprisingly, many brands have already put CX at the heart of their marketing strategy. Gartner predicts that by 2017, 89% of marketing leaders expect customer experience to be their primary differentiator.
5 Ways to improve CX
It is clear now that to grow a successful business, you need to focus on customer experience. Are there any tools to help you create seamless CX?
Good news: they have invented BPM!
Read ahead to learn five ways how a BPM system can make your customers happy.
1. Optimize your customer-facing processes
Customers want a consistent experience during every interaction with your brand, whether they are searching for a product, making a purchase or calling to a service desk.
A BPM system helps standardize and optimize all your customer-facing processes. You can create processes where each step meets customer's expectations and use them across all locations. The BPM system will guide you through the series of task needed to complete each process according to the company standard.
2. Establish collaboration across departments
To create seamless customer experience you need to establish an extensive collaboration across company departments. Product design, marketing, sales and customer service must all work together to respond to customer questions, issues, ideas, and expectations in a timely manner.
BPM clearly defines ways in which various departments cooperate. It determines roles and responsibilities of each person who participates in a customer-facing process. Being part of one process, people across different departments and offices work together to provide better results and improve CX.
3. Track and monitor your performance
You can use a BPM system to measure customer satisfaction at each step of their journey. Using analytics dashboards and KPIs tools, you will be able to track how customer processes perform across each office and department.
BPM is about working smarter, faster, and more efficiently. If there is a problem, you can take a closer look at each process, analyze statistics and find out what causes bottlenecks. Once the problem is determined, you will be able to quickly resolve it and bring service back to a satisfactory level. Customer problems will never be left unattended for a long time.
4. Systematize customer data
To deliver the most value to each customer and improve CX you must provide the right services and products at the right stage of the customer journey. Yet, it can be a challenge due to fragmented data and inconsistent processes.
A BPM system has an ability to pull accurate and meaningful information from multiple data sources. It gives you a real-time overview of your customers across interactions, channels and products. You can use these analytics to reduce customer risks, make intelligent decisions in real time and handle unexpected events quickly.
 5. Stay relevant to your customers' needs
We know well that competition today is very intense, and those who adopt customer-centric attitude win. This means that businesses need to listen closely to their customers, and be ready to adjust to the new market demands.
BPM can help you with this. One of the most powerful BPM features is the ability to handle change. You can update your customer-facing processes extremely quickly to meet customer demands and provide superior CX.
Download Demo



Stay up to date with company news and receive notifications of new posts