The story of the business processes.
Part 2
This is the second part of the story of business processes. The first part is here.

So, I attended a conference, where they presented special software for controlling execution of business processes.

Yeah, yeah, I heard about that.

You install cameras and monitor what people are doing.

Very handy!

What? No!

What are you talking about?

Are you going to watch every person?

How do you know they are doing something, not just sitting there?

How do you know that they are doing it right?

Well, I'll invite those who are not working to my office, ask them, apply penalties, yell at them

Then you are going to have to deal with each person on each matter.

Think big.

There is an easier way!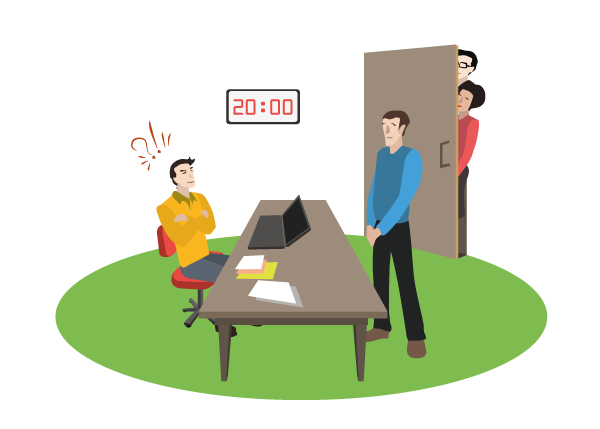 I don't know… Can you give me an example?

For instance, I don't like that we either lose invoices or pay them twice.

Suppliers often call me and ask, when I am going to pay up, and I never even knew there were an invoice.

That is because is has to be approved by other people and sometimes invoices get lost in the process. Sometimes we receive two invoices and pay them both.

Can you tell me what to do

Sure. Let's draw up a process.

So, what do you start with?

How do you receive an invoice?

They send invoices by fax or email to Jennifer.

You know her?

She is amazing!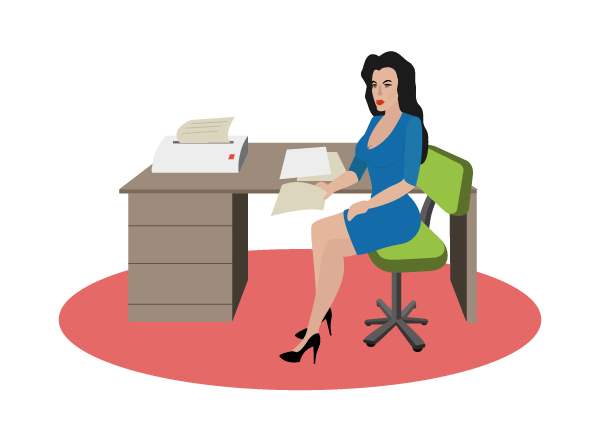 Yes, she is.

But let's stick to the point and draw the process.

What does Jennifer do after receiving an invoice?

I don't know.

Jennifer, could you come in please.
Jennifer entered the office.
Could you tell us, why do we have invoice issues?

How does it work?

I receive an invoice by fax or email.

Then I either go to the heads of departments to approve it or send the invoice by email.

I often have to go to them two or three times because they're out and I need their signatures on the invoice.
Meanwhile, John was modeling the process in his laptop.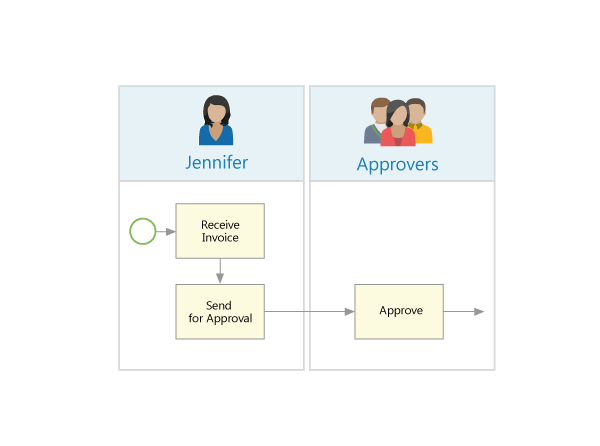 Then what?

Well, they either sign it, or call to the suppliers to resolve issues and then bring the invoice to the accountants.

It seems simple enough. Then why do we have problems?

Things happen. Say, I put the invoice on the table of a department head, and they forgot about it.

The supplier calls and demands money, and the department head is on a business trip.

We pay the invoice and it turns out, that there were some issues with it we didn't know about.

In fact, I've been meaning to tell you.

They don't approve in time and the suppliers demand from me.

The other day, one of them called, yelled at me and drove me to tears.

It wasn't my fault… I did everything right…

There now, Jennifer.

Don't take it personally.
While Peter was comforting Jennifer, John has modeled a simple business process in a business process management system. Here is what he made: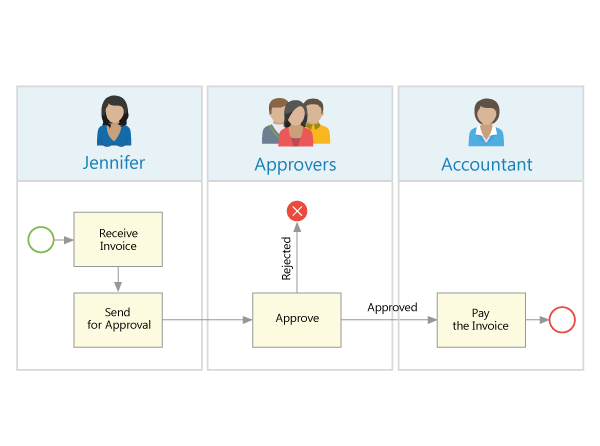 Here it is, the first process version.

You can try it out

How did you do it so quickly?

It's simple.

Jennifer, let me show you how to make the process work without that much of your control.

OK, what do we start with?

Start the Pay Invoice process.

The system sends you a task.

When you open it, you see a simple form, where you attach the invoice and select the approver.

I see, I'll do it now.

OK, it's done.

What's next?

Click Send for Approval and the task will be sent to the department heads.

I don't see how it's different from email?

We've done this before.

It's very different!

In the system, you can set that the approval cannot take longer than a day. If the approver does not make it in time, the system sounds the alarm: it can send a notification or reassign the task to another person. You can even reduce the bonus, if a person does not complete tasks in time.
That's interesting. What if someone is on a business trip? How does it work then?

There are mobile apps, which will notify you, if you have tasks.

You can open the app and complete the task. As simple as that.

Well, what do you think, Jennifer?

Sounds interesting.

I will definitely spend less time on controlling invoices and won't have to work after hours.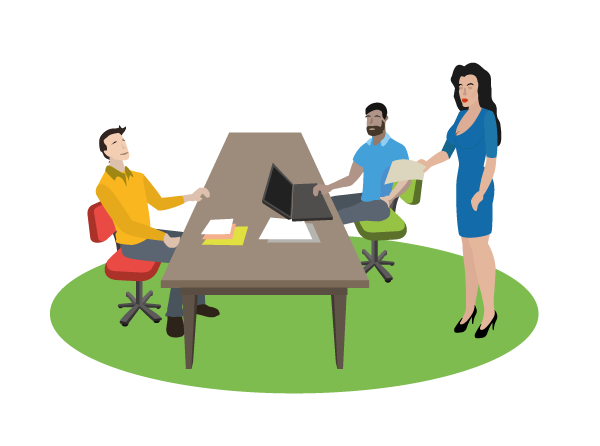 Thanks, pal, now it's much clearer!

By the way, where can I find more information about this software?

I can give you a link to the free demo version
You can try it on your PC right now
Great! Thank you, John.

We'll try it out.

Of course, it's not hard. Well, I should go. I'll come by soon.

Sure, you're always welcome.
John left Peter and Jennifer with thoughts of a bright future.
A month later, he visited Peter again…
Email Subscription Subscribe to this blog and be the first to find out what happens next to Peter and John. Enter your email address and receive notifications of new posts.
Stay up to date with company news and receive notifications of new posts